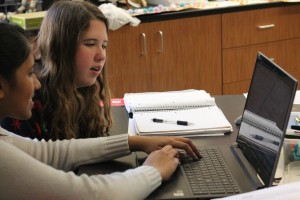 As the first semester comes to an end, the freshman fish are finally able to swim confidently down the hallways on the way to classes. Even though the transition to high school may have been rough, many students have finally adapted and developed habits for the school year.
Many students were initially afraid of choosing the International Baccalaureate (IB) program along with a double-blocked activity because they had heard of the rumored "inevitable doom" that would plague their high school careers if they selected those courses together. However, many students pursued their passions and hobbies while tackling the curriculum of the IB and AP program regardless.
"Honestly, taking both marching band and IB is not that difficult," Vivian Tran '19 said. "I've found a balance between the two, and my schedule is well planned out for both activities."
High school marked the start of many new changes. For Pre-IB students taking World Area Studies (WAS) in particular, the difference in workload was extremely surprising.
"[I've learned] to do my notes the day of," Sneha Venkatesan '19 said. "If need be, I split it up into little parts to get it done quicker."
Many students also commented on the orange and white schedule, comparing the pros and cons of having one and a half hour classes every other day. Some had already developed habits of doing their homework the day it is issued, while others prefer doing homework on the second day.
"I usually do my homework the day I get it," Catherine Lu '19 said. "There's the satisfaction in getting it done, and the extra time the next day which I use for studying."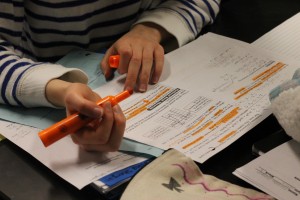 While the initial surprise of the schedules had eased down, the knowledge of Thursday late starts surprised many as well. Although it was created to help high school students get more sleep, they felt that late starts did not really have an impact on their adaptation on their new academic life.
"I liked early releases so much better because you just seemed like you had so much more time," Sara Mawani '19 said. "Late starts just feel the same as a normal day, and sometimes I even feel like school ends later on late starts."
With half of the school year still remaining, students still have plenty of time to correct bad habits and discover new methods of learning.