Trump Triumphs in Nevada Republican Caucus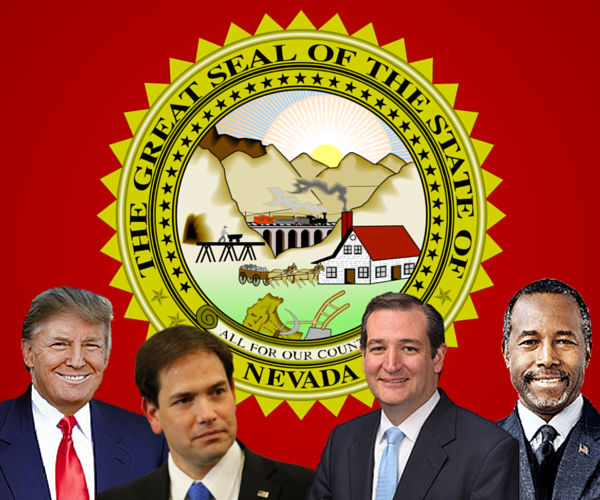 Billionaire and Republican presidential candidate Donald Trump won the Nevada Republican Caucus on Feb. 23 with 45.9% of Nevadan votes. Senator Marco Rubio of Florida took second place, exactly 22 points behind Trump.
"A couple of months ago we weren't expected to win [Nevada]," Trump said. "According to the pundits, we weren't expected to win too much."
So far, Trump has won the New Hampshire Republican primary, the South Carolina Republican primary, and now the Nevada Republican primary. Senator Ted Cruz of Texas, who won the Iowa Republican caucus, is the only Republican candidate to beat Trump yet. Cruz, however, placed third in Nevada.
"The only campaign that has beaten Donald Trump, and the only campaign that can beat Donald Trump, is this campaign," Cruz said to a crowd of supporters. "If you are one of the 65 percent of Republicans who doesn't think Donald is the best candidate to go head-to-head with Hillary…then the first four states have performed a vital function, of narrowing this race and providing a clear choice."
The next stop for the remaining Republican candidates in the race for the nomination will be a CNN moderated debate at the University of Houston on Feb. 25, while former Secretary of State Hillary Clinton and Senator Bernie Sanders of Vermont will compete for votes during the South Carolina Democratic primary on Feb. 27.
Leave a Comment