DECA Succeeds at State Competitions
State DECA qualifiers competed in San Antonio in the Texas Career Development Conference (TXCDC) on Friday, Feb. 22. Students departed from school on Thursday, and after two whirlwind days of ceremonies, extensive preparation, and competition, the results were announced. 24 Warriors qualified for the International Career Development Conference (ICDC) this year, as well as 24 others who were selected as alternate finalists.
DECA is an international association of marketing students who participate in several rounds of competition with events ranging from business plans to roleplays about hospitality and tourism. Those competing at the state level have advanced from 11 respective districts, and now all share one common goal: to move onto the next round of competition, the ICDC in Nashville, Tennessee. These coveted spots are given to hard working top finalists who strived for and achieved the best among their peers. The 24 Westwood finalists who qualified are listed below.
Series Events
Boyan Zhu '17 – Apparel and Accessories Marketing
Ruokun (Sharon) Li '17 – Business Services Marketing
Byungyeon Kang '17 – Food Marketing
Tony Shay '16 – Food Marketing
Kyungseok (KJ) Jung '16 – Quick Service Restaurant
Ryan Yang '17 – Restaurant and Food Service
Team Events
Saavan Nanavati '17 and Caitlin Smith '16 – Marketing and Communication Team
Srija Reddy '18 and Krithika Shamanna '18 – Marketing and Communication Team
Richard Chen '16 and Etienne Escobar '16 – Travel and Tourism Team Decision Team
Principles Events
Chinmaya Andukuri '19 – Principles of Finance
Emily Gao '19 – Principles of Hospitality and Tourism
Research Events –Sports and Entertainment Marketing
Isabella Smith '17 and Marie Yamamoto '17
Project Papers
Entrepreneurship Promotion Project:
Emily Chang '17
Shreya Dasari '17
Devika Kumar '17
Sports and Entertainment Promotion Plan:
Shabad Ahkuwalia '16
Alex Wang '16
Allen Wang '16
International Business Plan:
Joonhee Cho '18
David Kim '19
This trip presented as not only an exciting opportunity to engage and compete with others, but also to spend time and bond with fellow DECA members. Many were able to explore the historic and scenic city with friends, which only added to the unforgettable experience.
"This experience for state DECA competition was really fun and great learning opportunity for me to be around my friends and escape our regular pressures," Kellie Medina '19 said. "We could visit somewhere new and see our full capabilities."
With this freedom not typically found in the daily lives of Warriors, a new type of learning ensued as well.
"This was a new experience for me, I think that this gave me a lot of chances to explore my own self as I gained a lot of independence from my usual day to day schedule," David Kim '19 said. "I also learned how to manage my time and schedule, it was a great experience."
Whether this conference was the first of its kind for an eager first-year DECA member, or maybe the last and a closing to a long journey for a graduating senior, each participant gained something unique from this opportunity. For some, this only solidified their interest in what DECA has to offer.
"It was good, it was my first year doing it, so it was a new experience and I know I'll come back next year," Yash Purohit '18 said.
ICDC attendees will leave for the global meeting in Nashville on April 23.
Leave a Comment
About the Writer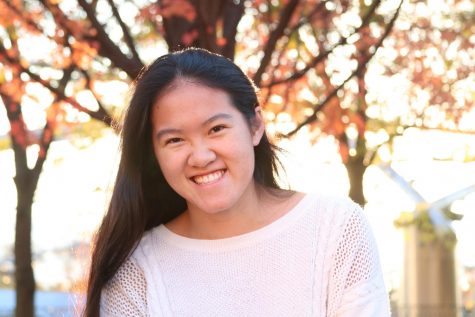 Emily Lu, Editor-in-Chief
I've always been a storyteller, and I fell in love with journalism as an outlet to express my voice and share stories. When I'm not in the newsroom, you...