TAG English I Classes Celebrate Drama Unit with Masquerade Ball
On the last two days before Spring Break, Ms. Freeland's TAG English I classes had a masquerade ball to celebrate their drama unit.
"The masquerade ball gives students the opportunity to express themselves in a variety of ways," Ms. Freeland said. "They refer to their multiple intelligences, which causes them to self-reflect, and they have an opportunity for a wide variety of other activities, whether it be dancing, acting, baking, artwork, or sewing."
Over the course of the week, students created their own masquerade masks to go along with the ball's Elizabethan time period theme. Instead of wearing premade masquerade masks, students had to create their own masks and base them on their personal "multiple intelligences". Multiple intelligences are now starting to become a part of the Round Rock ISD policy as well, allowing teachers to understand how their students learn best. The masks differed greatly in their appearances as well as how they were constructed. The detail and intricacy varied from person to person, as well as the decorations and colors of the mask, and no two masks were identical.
"I liked seeing how people took different takes on [their masks]…" Lucy Moran '19 said. "I'm not the only one with a musical and interpersonal [personality], but I'm the only one who did what I did…and that was really cool."
Not only did the students get a chance to express their creativity through their unique masks, but they were also allowed to showcase their passions and talents during the ball. For the finale of their theater unit, students had the option to create or perform something for the class as an extra credit project. The products ranged from Elizabethan time recipes to group acapella performances of Taylor Swift's "Love Story". The performances and projects served as extra points on their assignments as well as the class' main source of entertainment during the ball, as there was a similar tradition during Shakespeare's time in which the balls would have various different sources of entertainment.
"[The extra credit projects] were all very creative and it wasn't just talking in front of the class," Ruhin Homchowdhury '19 said. "It was a nice change of pace. Everybody had different ideas that they expressed through their projects."
During the blocks before the masquerade balls, students chose and recited short segments of Romeo and Juliet to represent their understanding of the script, plot, and characters' values. Students were graded on how well they portrayed the character's emotions and role in the play through the monologue they chose and their representation of it.
"My monologue taught me how to express myself through words and motions," Natasha Skergan '19 said. "I liked learning about different dramas that were written in this past and doing the project where we acted out the scenes from Romeo and Juliet because I liked seeing everyone's different interpretations of the acts."
After wrapping up the theater unit with the masquerade ball, Ms. Freeland's classes will start back up with a research unit, ending with a public service announcement as their final project.
Leave a Comment
About the Contributors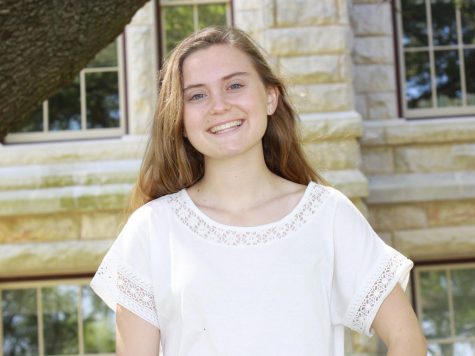 Lizzie Deal, Managing Editor
When I'm not writing articles, I am usually found playing soccer, listening to music, and watching my favorite movies over and over. I absolutely love...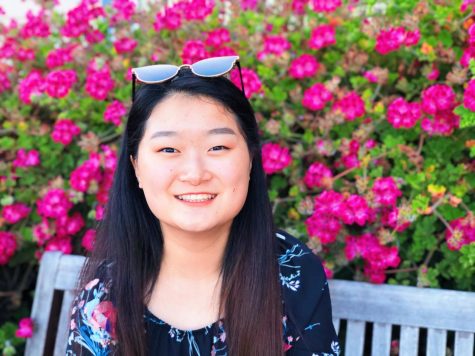 Grace Liu, Yearbook Editor in Chief



Hey there! I joined the yearbook staff on a whim a few years back, and what seemed like a small decision at the time veered my entire life onto a...