Student Council Hosts Mock Election
Student Council organized a mock election for all students to participate in during election day, setting up booths in the library, hallways, and lunchroom. Students were able to vote through google surveys with their student gmail. Afterwards, students were given an "I voted" sticker, even though most of the students participating were not of the legal age to vote.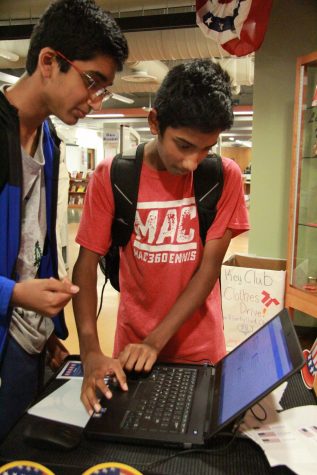 While most students believe that there are only two candidates this election, Hillary Clinton and Donald Trump, the mock election also gave students the option of Jill Stein, for the Green Party, and Gary Johnson, for the Libertarian Party. Some students chose to vote for these other two candidates.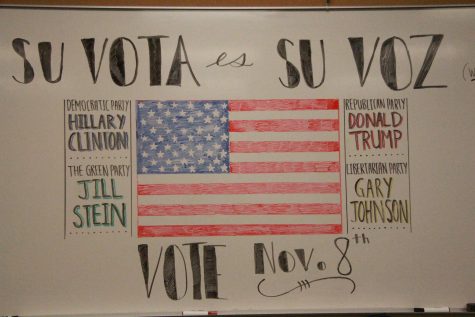 "Hillary is a criminal, Trump is an idiot, Gary Johnson doesn't even know what Al Qaeda is," Natalie Connor '20 said.
However, some students stayed true to the two main candidates. Some voted for Trump, because of the scandals Hillary has been involved with.
"I am voting for Trump because I am not enjoying Hillary," Malcolm Shilliday '19 said. "Trump has not broken any laws, while Hillary has Benghazi. Bernie was supposed to win but they rigged the voting system. Trump is the better of two evils."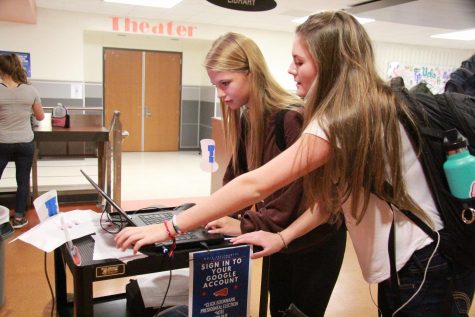 For some, Hillary was the better of the "two evils".
"I voted for Hillary Clinton because of her tax policies," Olivia Meyers '20 said.
But for a few students, the mock election was not taken seriously.
"I ironically voted for Gary Johnson because he's literally a meme," Jack Hemphill '19 said.
The mock election gave voice to the students who were not of legal age to vote and will express the political stance of the student body.