UIL Takes No Action on Proposals for Transgender Athletes
The University Interscholastic League (UIL) board met on Tuesday, June 13 for their annual meeting, where Equality Texas asked the Legislative Council to consider changing rules regarding how transgender athletes compete. The board took no action on several of the proposals brought up at the hearing.
The proposals were presented by the public or submitted in writing, and were later referred to the UIL Policy Committee. One of the proposals would take testosterone used by transitioning athletes off of the performance enhancing drugs list. The other, presented by Equality Texas, would have allowed students to compete on teams according to their gender identity.
"I was disappointed that UIL wanted to continue with the policy that doesn't provide a space for transgender students to participate in sports that aligns with their gender identity," Brad O'Furey, Government Relations Manager for Equality Texas, said. "Because there's no action, we're going to continue to not have an avenue for these students to participate in school sports."
Under UIL guidelines, all Texas public schools currently use birth certificates to determine how an athlete competes, regardless of their current identity. This rule caught national attention last year when Mack Beggs, a transgender boy wrestler, was forced to compete as a girl and ended up winning the state title.
"For a lot of students in high school and junior high, sports can be a really important part of their experience," O'Furey said. "For Mack Beggs, wrestling is a huge part his experience as a high school student and it's something he takes very seriously and trains for. It's important that we don't deny transgender students the right and ability for experiences they can have when competing in sports just because they're transgender."
With the board making no decision regarding the proposal, students will continue to compete under the gender that aligns with what is written on their birth certificate. The UIL board believes this is the safest and fairest environment for all athletes.
"The Legislative Council considers lots of different things and makes decisions on what they think is best and what serves the students both for safety reasons and competition reasons," Kate Hector, Media Coordinator for UIL, said.
Equality Texas will continue pursuing policies to allow transgender students to participate in sports under their gender identity.
"Students shouldn't have to compete on a team they don't want to compete on," O'Furey said. If a transgender boy, who is a boy, wants to compete on a boys' wrestling team, he should be allowed to do so."
Leave a Comment
About the Contributor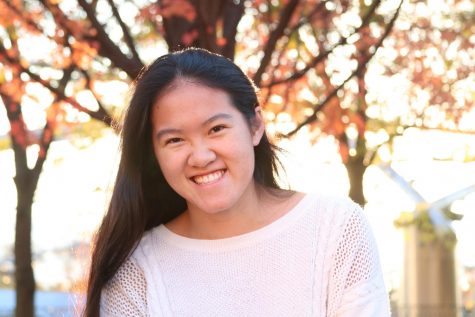 Emily Lu, Editor-in-Chief
I've always been a storyteller, and I fell in love with journalism as an outlet to express my voice and share stories. When I'm not in the newsroom, you...