Kula Revolving Sushi Bar Finds Popularity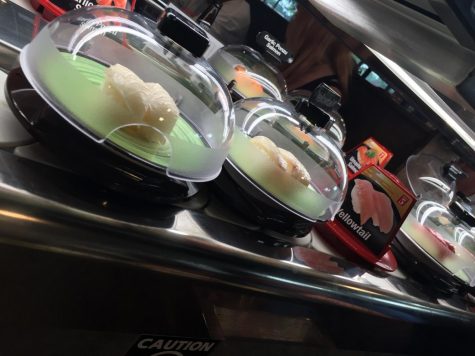 Austin has finally caught up with the conveyor belt sushi craze as Kula Revolving Sushi Bar opened a location in early May. Tucked away in the Crescent shopping center on Airport Boulevard, eager diners from across the area have made their way to try this unique restaurant
Despite the grand opening being two months ago, Kula's popularity has yet to decline. I visited on a Sunday evening only to wait about an hour before being seated. However the restaurant has a convenient way of reserving tables on a tablet up front to ensure efficiency.
Everything continued fairly quickly following being seated, thanks to the handy conveyor belt that winds through the restaurant. Over 70 types of sushis eventually make their way to your table, along with other dishes you can special order with the tablet above the table. These items include noodle soup, desserts, as well as sushi if you can't seem to find it on the belt. Once ordered, the dishes will be sent directly to your table via an upper second conveyor belt. All the food items remain inside a plastic dome to keep everything fresh.
After finishing each sushi dish, the plate is placed into a slot near the side of the table. Each plate is $2.25, regardless of the number of pieces on the plate. Considering the dishes also include lavish sushis such as sea urchin and toro, the price averages out to be relatively inexpensive. With a certain number of plates slotted, the tablet will play a fun animation and a small prize will be dispensed.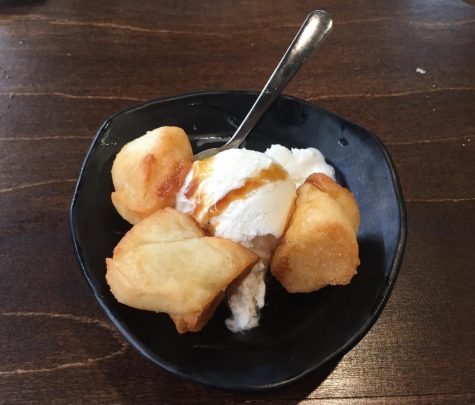 Some of my favorites included the classic caterpillar roll, as well as the sea urchin Gunkan maki, which was surprisingly rich and creamy. The Japanese style soy milk donuts were also a delicious and sweet way to wrap up the meal.
Though the food can't be deemed the finest sushi of the area, Kula is an absolute bargain and an enjoyable experience. The ability to try so many different dishes makes it completely worth it for me, as I'm notorious for always wanting to snatch a piece of everyone else's food.
Leave a Comment