'The Merciless' Improves Upon Classic Horror Genre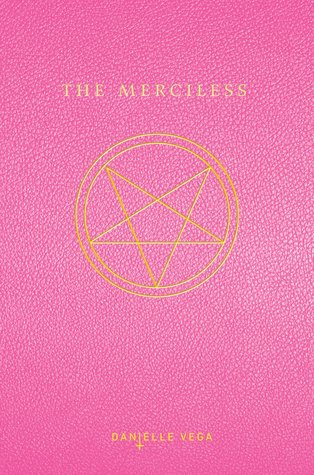 Danielle Rollins' novel, The Merciless, is a terror book full of twists and turns featuring three 'popular' girls who believe a classmate is possessed. Its gut-wrenching plot points made me shudder when reading them and I'm still haunted by their images. 
The book's main character, Sofia Flores, moves around with her mom and is used to starting over in new places. When Sofia meets the popular girls, Riley, Alexis, and Grace, she's entranced by their perfect hair, clothes and lifestyle. Surprising even herself, Sofia decides to befriend them, setting in motion the plot of the book. See, Riley, Alexis and Grace all believe that a fellow student, Brooklyn, is possessed by demons.
Naturally, they decide to perform an exorcism on her.
These rituals resemble torture more than any kind of exorcism Sofia had ever heard about or seen in movies and she is more than hesitant to participate. As Sofia tries to help Brooklyn escape the tortures of the night while avoiding the suspicions of the other girls, horror ensues. Riley claims the only way to get the demons out of them is by killing them so that the demons are forced out of their damaged vessels.
The book begins by like any realistic fiction young adult novel: in a high school where the new girl doesn't quite fit in anywhere. This ruse is almost immediately abandoned in favor of the signature creepy aspects the horror genre promises when a skinned cat appears on campus. The fact that the book begins in such a way adds a layer to the horror aspect; relatability. When the reader is able to empathize with the setup of the book, it makes the rest of the book seem more real.
Overall, The Merciless is a horrifying novel which makes you grateful you don't live near an abandoned house. The plot twists are surprising and unpredictable, and the terror this book ensues in its readers is enough to keep you from sleeping or at least give you nightmares. As the book is more relatable to younger readers than the classic Stephen King novels, it is that much more horrific and memorable. Additionally, the cliffhanger at the end of The Merciless makes you want to read the sequel immediately. This book is great for all fans of the horror genre, both book or movie. I know I'll definitely be reading it again soon.