New Cyberbullying Law Enforces Consequences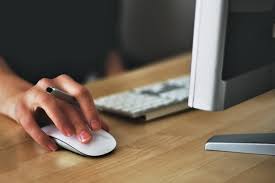 With advancing technology and more ways to communicate flooding into our society, situational problems are bound to arise. Of these problems, one of the most concerning is the quickly rising issue of cyberbullying, which, over recent years, has caused an influx of suicides and complications within schools and the youth of this generation.
As a result of the prevalent problem, in June of this year, Governor Greg Abbott signed the Senate Bill 179 or "David's Law," regarding the repercussions of cyberbullying, which went into effect on Sept. 1.
This bill was proposed by the parents of David Molak, a 16-year old San Antonio sophomore who committed suicide after prolonged online bullying. In response and in recognition of the harmful effects of cyberbullying, Molak's parents began "David's Legacy", a nonprofit organization dedicated to educating communities about the extremities of cyber abuse and how to prevent it.
Until now, cyberbullying (although a known problem throughout schools) never had a secure legislative law allowing for direct consequences. However, this Senate Bill 179 is a written document prohibiting the act of cyberbullying, as well as physical bullying and states that negatively affecting the position of one's mental health is an offense. Cyberbullying in the state of Texas is now a Class A misdemeanor for anyone bullying someone under 18 years of age by texting, social media, by use of photos, or simply by any electronic means. If anyone is caught or reported cyberbullying, appropriate consequences will be put into place.
Another component of this law requires teachers and administrators to take action when they see or are informed of this new form of harassment. When the bullying becomes severe, as in by encouraging a minor to attempt suicide, the principal of the school must inform law enforcement. If a person is found guilty of cyberbullying the consequences can include up to a $4,000 fine and even imprisonment.
As per Round Rock ISD and surrounding districts, any incidents of cyberbullying may be reported through Anonymous Alerts in order to keep this problem under control.