Five Local Sandwich Shops To Try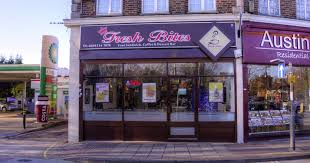 Sara Momin, Assistant Community & World News Editor
November 6, 2018
Austin is home to many interesting local restaurants, which helps us celebrate the weirdness in all of us. Here are five local sandwich shops which will blow away your taste buds.
With high quality ingredients coupled with experiences in fine dining, Noble Sandwich Co. brings an elegance to the staple household food. Their menu ranges across the spectrum, from smoked duck pastrami with Russian dressing, to oyster mushroom reuben, hoping to bring satisfaction for everyone's various palates. Catering to Austin's vibrant street scene, they also have a food truck that cooks and brings their fresh-made sandwiches all around Austin. While the price is definitely higher than most sandwiches in the city, the quality and experience makes the expense worth it.
If you are looking for a delicious home-cooked meal combined with a friendly environment, Fricano's Deli & Catering is the perfect place to eat. Highlighting its emphasis on representing the community, Fricano's brings the Austin flair to it's food, with the pizza sandwich and cajun turkey sandwich, without sacrificing quality. With the price of a full meal being close to ten dollars, it's easy to eat without worrying about the bite out of your paycheck.
Located in a small food truck outside the local bar, Gibson, Luke's Inside Out reflects tastes across the globe. From shrimp sandwiches to pressed pig, brunch becomes a lot more satisfying with the tasty, yet cheap, sandwiches. Paired with unique sides like Shanghai potato crisps to truffle fries, even Guy Fieri visited the small restaurant to take a bite out of its menu.
Taking inspiration from the traditional Sunday night barbeque Texans so dearly love, Austin Daily Press's outside restaurant is sure to bring a sense of community and nostalgia while you chow down on humble, home cooked meals. With an outdoor stage, it brings the vibrancy of delicious food and talented local artists, conveniently, alongside enjoying delicious, savory meats paired with a tangy punch. Although the restaurant does serve online orders, the experience of participating in the Austin community makes going to its restaurant a far richer experience.
With food so tasty, you won't mind getting a bit messy,  Lucky's brings authentic Italian wood-fired sandwiches, known as puccias, in the middle of downtown Austin. As it grew in popularity, people all over the country took interest in the quaint little trailer, now restaurant, that made a generations-old cooking technique convenient for everyone to enjoy. With hot pastrami paired with four Italian cheeses to house-made porketta, the sandwiches encompass authentic Italian cuisine between two little buns.
Wherever you decide to go to eat, be sure to make the most of the extensive menu Austin has to offer. Try a new dish at your favorite place, or take a drive to downtown to try some award winning restaurants. Each restaurant has its own gems to discover, and hopefully, you can be driven to devour some of these delicious sandwiches.