Basketball Legend Kobe Bryant, Daughter Gianna Die in Helicopter Crash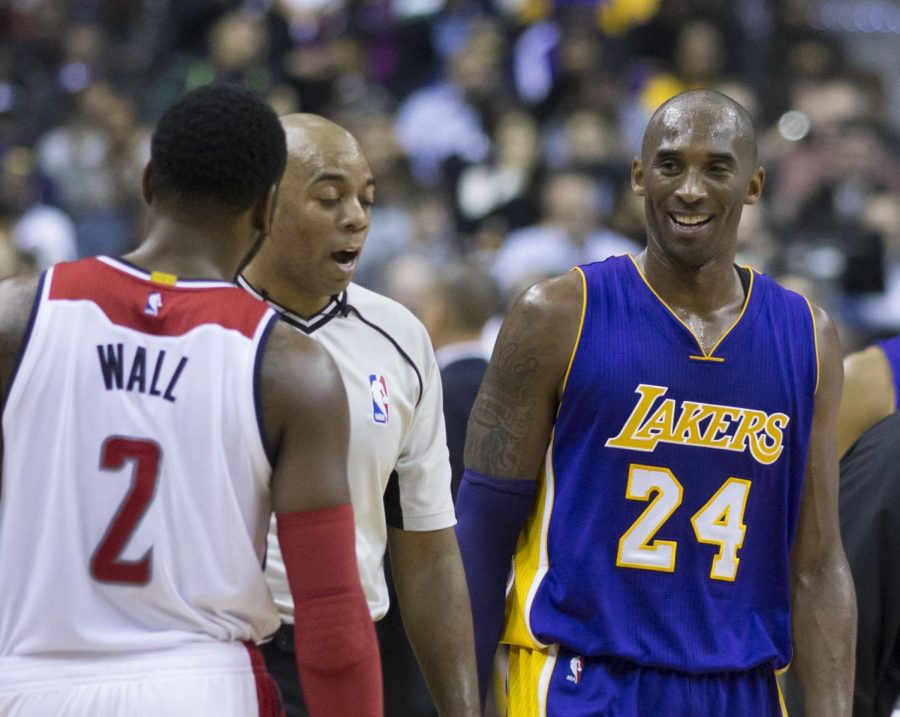 In a sudden, tragic occurrence, basketball legend Kobe Bryant passed away on Sunday, Jan. 26. First reported by TMZ News and later confirmed by the Los Angeles County Sheriff's Office, Bryant, along with one of his four daughters, Gianna, and seven others, were involved in a fiery helicopter crash over Calabasas, California. Bryant was 41 years old and is widely regarded as one of the most influential players and icons not just in the game of basketball, but in sports and society as a whole.
Known as the Black Mamba, Bryant was a five-time NBA champion with the Los Angeles Lakers, the team which he spent his entire career with after entering the league straight from high school. He is regarded as one of the greatest basketball players of all time, being an 18-time All-Star, 15-time member of the All-NBA Team, 12-time member of the All-Defensive Team, and the NBA Most Valuable Player (MVP) in 2008. 
The Laker legend and surefire Hall-of-Famer also won two scoring titles, two NBA Finals MVP awards, and two Olympic gold medals playing for Team USA. Bryant later had his two numbers, 8 and 24, retired by the Lakers organization, and he is now fourth on the NBA's all-time scoring list. After his basketball career, Bryant won an Academy Award for his animated short film, Dear Basketball.
Teams around the NBA honored Bryant by taking 8- and 24-second violations to start off each game, which drew standing ovations from crowds across the nation. Players, coaches, and fans were visibly upset as all eight games that were played on Sunday held a moment of silence before tipping off. Players around the league paid tribute to Bryant, such as Atlanta Hawks guard Trae Young swapping his usual jersey number, 11, in favor of 8 for a short period of the game and Houston Rockets forward P.J. Tucker writing 'RIP KB' in Sharpie on his sneakers. In addition, Dallas Mavericks owner Mark Cuban issued a statement that said that no Maverick would ever wear the number 24 again in honor of Bryant, and many fans are calling for the NBA to retire his numbers league-wide. On Monday, Jan. 27, the Detroit Pistons wore No. 8 and No. 24 jerseys with "Bryant" on the back during warm-ups, and Dallas Mavericks star Luka Doncic wrote all the names of those that died in the crash on his shoes to honor them.
The University of Connecticut women's basketball team also honored Gianna Bryant by displaying an honorary jersey featuring her jersey number, 2, prior to an exhibition against Team USA.