UIL Issues Modified Schedule for Fall Sports Season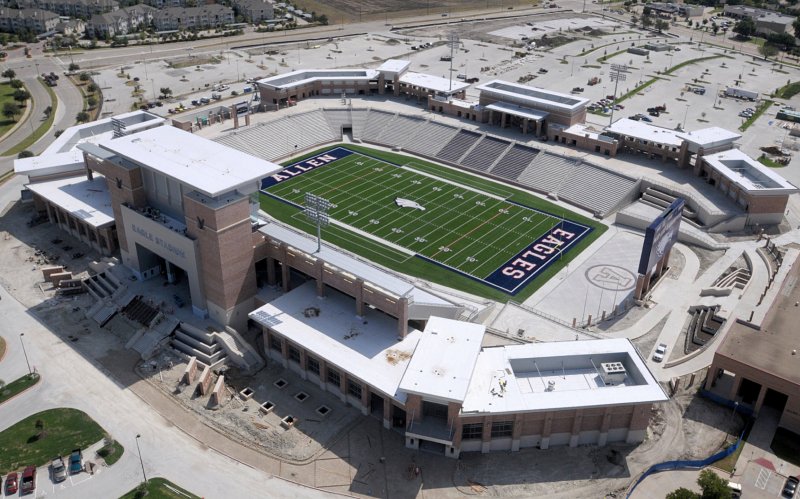 In the wake of the COVID-19 pandemic, fall sports around the country have resorted to crafting alternate schedules for the upcoming season to give student-athletes an opportunity to play out this upcoming season. Other states had been announcing verdicts on their fall sports' seasons, such as California moving the start of their football season to the winter while the Texas University Interscholastic League (UIL) was devising a plan of their own. Finally, on Tuesday, July 21, the UIL finally released their message to schools across Texas about what to expect for next season.
"Our goal in releasing this plan is to provide a path forward for Texas students and schools," UIL Executive Director Dr. Charles Breithaupt said. "While understanding situations change and there will likely be interruptions that will require flexibility and patience, we are hopeful this plan allows students to participate in the education-based activities they love in a way that prioritizes safety and mitigates risk of COVID-19 spread."
Fall sports will still happen, but larger schools will have to wait. Depending on the size of each school across the state, there will be two distinct schedules. For schools in classes 1A to 4A, activities for fall sports will begin in August, while for those in classes 5A and 6A, athletic activities will start in September. While football for 5A and 6A schools will be delayed, state championships will take place in January 2021, allowing schools in these conferences to have the opportunity to play a full season. The first day of volleyball and football practice for smaller schools will take place on Monday, Aug. 3, while larger schools will begin practice on Monday, Sept. 7. Volleyball games for schools in conferences 1A-4A will begin on Monday, Aug. 10, while tennis and cross country will start a week later on Monday, Aug. 17; football games will commence on Thursday, Aug. 27. 
Meanwhile, the start of athletic activities for schools in conferences 5A and 6A will take place a month later. The first day of practice for volleyball and football will occur on Labor Day, which is Monday, Sept. 7. On that same day, the tennis and cross country seasons will begin, while the start of the volleyball season will occur a week later, on Monday, Sept. 14. The football campaign will kick off on Thursday, Sept. 24.
"I appreciate the UIL taking the time to come up with a plan for all extracurricular activities to take place," football head coach Anthony Wood said.  "With that being said, I also understand that plans can change and things can be delayed or canceled as we navigate through August and September."
Despite the differences in schedules, the dates for state-championship games are mostly the same for all schools. For tennis, it will take place Wednesday, Nov. 11 and Thursday, Nov. 12. Volleyball will follow, taking place from Nov. 18-21, and cross country state championships will occur on Saturday, Dec. 5. Football is where smaller schools and larger schools diverge; schools in conferences 1A-4A will have their state championships held from Dec. 16-19, while schools in conferences 5A and 6A will play in January 2021, as mentioned before.
In addition to the new plan, the UIL set other requirements in response to the pandemic. Stadiums will be limited to only 50% capacity, schools will be required to develop plans for combating the potential spread of the coronavirus during UIL-approved activities. As schools and student-athletes alike continue to navigate around the coronavirus, the new plan for extracurricular activities to take place provides some framework for Texas high school sports to get back on track and for a one-of-a-kind athletic season to take place.