The 'Scientific American' Endorses Joe Biden, Calls Trump Policies Dangerous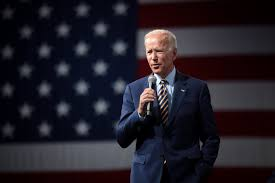 Founded in 1875, the Scientific American is the oldest continuously published magazine in the U.S. Most of its articles, based on scholarly research, cover advances in research in topics such as health, technology, space, and physics. In its 175-year history, the Scientific American has never endorsed a political candidate, until now. On Tuesday, Sept. 15, the publication released a statement endorsing former Vice President Joe Biden for president, stating that they did not take the decision lightly but felt it was necessary to do so.
"The evidence and the science show that Donald Trump has badly damaged the U.S. and its people—because he rejects evidence and science," the publication said. "The most devastating example is his dishonest and inept response to the COVID-19 pandemic, which cost more than 190,000 Americans their lives by the middle of September." 
The publication went on to say that President Trump has "attacked" American life in various ways, including environmental protections, medical care, researchers, and public science agencies. The Trump Administration has made numerous environmental rollbacks, including repealing offshore drilling safety measures, making it easier for companies to build oil and gas pipelines, increasing forest logging on federal land. More recently, during COVID-19, reversing more than 100 environmental rules aimed at protecting air, water, and wildlife. They have also attempted to repeal Obama-era regulation prohibiting discrimination in healthcare. 
"The pandemic would strain any nation and system, but Trump's rejection of evidence and public health measures have been catastrophic in the U.S," the Scientific American said. "These lapses accelerated the spread of disease through the country—particularly in highly vulnerable communities that include people of color, where deaths climbed disproportionately to those in the rest of the population." 
The announcement was accompanied by pushback on social media, from individuals arguing that the endorsement ultimately destroyed the publication's credibility and standing as an impartial academic organization, and some threatened to cancel their subscription to the magazine. 
"You're betraying 175 years of honorable, principled, scientific non-partisanship, for the sake of some cheap, short-sighted, opportunistic virtue signaling, wrapped up in hyperbolic, catastrophizing rhetoric," psychologist Geoffery Miller said in a tweet. "I'm old enough to remember when your magazine had some integrity." 
Others commented that despite their support for the overall message of the endorsement, they did not agree with the publication's divergence from their previously unbiased stance, as it was not a good use of the trustworthy reputation the publication has accrued over the years. Republican political commentator Sarah Cupp, who has appeared on both Fox News and CNN, expressed this opinion. Ms. Cupp, who has previously spoken at the Conservative Political Action Conference (CPAC), announced she would be voting for Biden in August because "Trump's understanding of government is almost always wrong".
"Everything in this scathing rebuke of Trump's anti-science is true and bad, and a good reason to vote for Biden, like I am. But boy do I have mixed feelings on whether this is a good use of scientific clout and credibility," Ms. Cupp said. 
Despite the shock from readers, this announcement does not come entirely without precedent. The Scientific American publishes many left-leaning opinion pieces, and has expressed support through their opinions and editorials of topics that are typically embraced by the American left, such as Critical Race Theory and the urgency of fighting climate change.