Volleyball Games Postponed Due to Coronavirus Concerns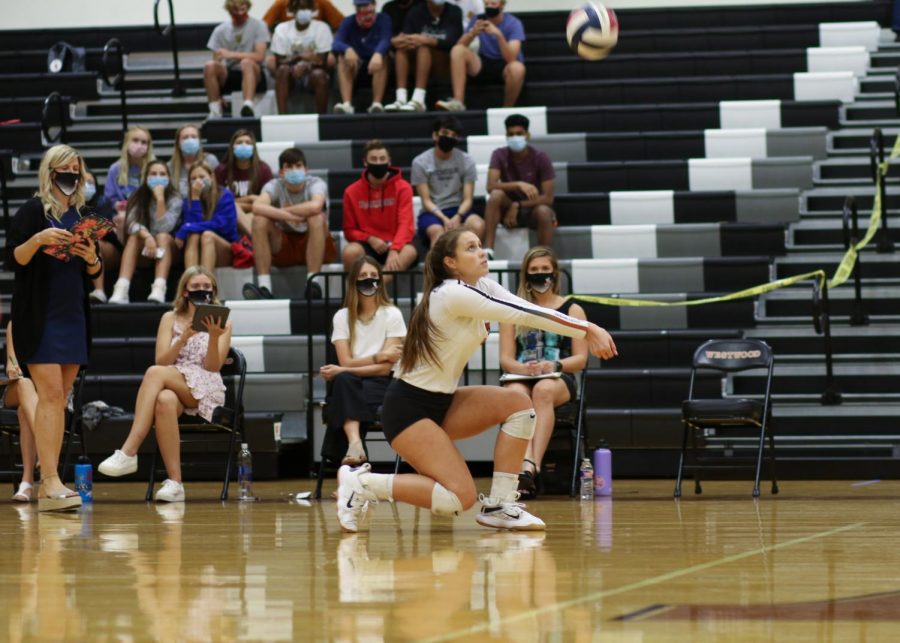 After three weeks of sports being able to run smoothly for Westwood athletes, COVID-19 has spread to the courts. An announcement was made to the volleyball program that a member was in contact with the virus and tested positive. With the season just beginning, the girls will now have to quarantine for two weeks and get tested for COVID. 
"I'm glad we're taking the necessary safety precautions," Sara Sagues '21 said.  "This is the reality we now have to deal with, but it's sad that we had a good momentum going with our season and now we are out for two weeks. I hope we can bounce back and play like we usually do when we play against Vista Ridge next week."
The season has only been delayed and the athletes will resume play against other teams starting Saturday, Oct. 17. The rest of the first round of district games will be moved to Saturdays.