Soccer Icon Diego Maradona Passes Away at 60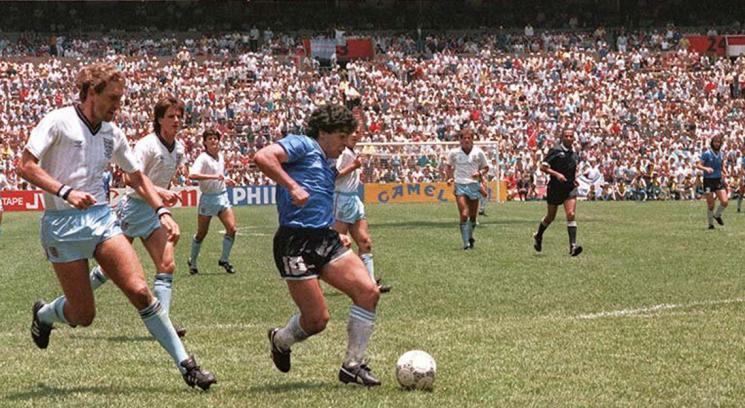 The soccer world lost one of its most iconic and recognizable faces on Wednesday, Nov. 25, as Argentina star Diego Maradona passed away at 60 years old due to heart failure. Known for his tenures at Boca Juniors, Barcelona, and Napoli, Maradona was widely regarded as one of the greatest soccer players of all time; opposing sides would often try to gameplan against him and single him out. Maradona was regarded as an icon and was loved almost like a god-like figure among Argentinians, while in the soccer world, Maradona has been commonly dubbed as the best player of his generation and one of the best players in the history of the sport.
Maradona started his playing career at Argentinos Juniors at 15 years old before moving to Boca Juniors five years later. In 1982, Maradona then transferred to Barcelona for a then-world record fee of five million pounds, but had a difficult stay with the Catalonian club, eventually moving on to Napoli in Italy for another world record fee of about seven million pounds. Maradona enjoyed the most fruitful years of his career at the Italian club, being adored by Napoli fans and quickly becoming captain of the side. He led Napoli to their first-ever Serie A championship in 1987, followed by second-place finishes the next two years, and finally another league title in 1990. After Napoli, Maradona had brief stints at Sevilla and Newell's Old Boys before returning to Boca Juniors, where he would conclude his exceptional playing career.
Internationally, Maradona was a World Cup winner with Argentina in 1986, and is known for his match against England in the tournament, a 2-1 win with him scoring both goals. His first goal is widely recognized as the "Hand of God", an unpenalized handball foul, and his second goal saw him dribble past seven England defenders and slot the ball into the net. Universally viewed as one of the best goals of all time, Maradona's second goal was voted "Goal of the Century" by voters on FIFA.com in 2002. His performance in the 1986 World Cup has been deemed as one of the best individual performances in a soccer tournament ever, and it made him a household name as a result. His international career ended in 1994, finishing with a winner's medal and a runners-up medal in the World Cup.
After retiring, Maradona took up managing, stopping in numerous countries and clubs around the world. He was initially the Argentinian national team manager in 2008 before moving to stops in Mexico and the United Arab Emirates. He most recently coached at Gimnasia La Plata in Argentina.
However, Maradona's sparkling career was littered with numerous controversies, including two instances of being banned due to drug abuse, along with alcoholism and addiction impacting him at several times during his journey. 
Fans in Argentina and Naples took to the streets to mourn Maradona's death, and Argentina President Alberto Fernandez announced that there would be three days of national mourning for the superstar's passing. Many former clubs and players took to social media to pay their respects as well.
No matter how he may be perceived, the one thing that all soccer fans around the world can agree on is that he was a transcendent talent on the pitch and an inspiration to millions worldwide. The loss of a great not just in the soccer world, but in all of sport, is a massively crushing one to sports fans everywhere.