'evermore' Showcases Taylor Swift's Standout Songwriting Prowess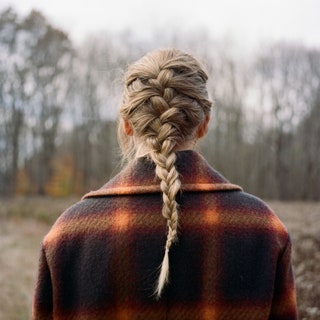 To everyone's surprise, Taylor Swift released a new album right on the heels of folklore, which was released during quarantine. This one titled evermore, dropped on Dec. 11th, surprising everyone especially as she had posted a picture on Instagram not even a month before with the caption, "not a lot going on at the moment." Being notified of the album's release literally the day before predictably caused the internet to explode in anticipation and speculation about the songs. Much like other listeners, I quickly became excited for the release, ready to see what Swift had done this time. Swift had mentioned just having more inspiration in general, which prompted her to write and deliver a multitude of songs. If evermore was written by anyone else I would have applauded it but ultimately forgotten about the music, with the slightly generic and unchanging indie sound. But since this is Taylor Swift we're talking about, I cannot help but be a little disappointed by the overall quality of this album.
Swift mentioned evermore as having a similar feeling to folklore, acting as a sort of continuation of it and from the very first song, I perfectly understood what she wanted to convey. willow was a fantastic start to this new album, and I completely fell in love with it on the first listen. From the fun and swingy rhythm to the gorgeous runs she executes on the word "hollow", every element of this song came together to create an energetic song that reels people in.
However, my excitement was diminished with the rest of the songs. champagne problems was immediately afterwards, and it helped tone the mood down a bit from the first song. As willow did, this song makes references to folklore, especially with the bridge sounding similar to the last great american dynasty. This wasn't the only song with similarities to the last great american dynasty– the beat of long story short reminds me of it as well, along with the more casual, speaking way of singing.
champagne problems is also a lot less celebratory and proud than willow, which adds to the irony of the song title. Once again, I was reminded of  Swift's power as a lyricist. Every word she sings has intent and comes together to make beautiful poetry. Personally, my  favorite lyrics from this song were "she'll patch up your tapestry that I shred"and "one for the money, two for the show, I never was ready so I watch you go." The words fall together in a beautiful rhythm, but the melody ultimately felt manufactured and generic.
A lot of songs on evermore had the feeling of champagne problems, which is good if you want to hear something that doesn't require much focus but when actively listening, I felt a bit bored and was simply waiting for the song to end. This is not to say they didn't have their redeeming qualities however. gold rush sounds like sparkles at the start before evolving into verses shaped with more intensity, really conveying the feeling of bitterness. tolerate it had an interesting syncopated beat and no body, no crime was the perfect embodiment of a noir detective movie, with Swift narrating a story of a murder, the sirens in the beginning, and HAIM's voices. Composed of three sisters, HAIM is a band based in Los Angeles and also the recipient of multiple Grammy nominations. 
happiness was objectively pretty, but personally I'd never listen to it on it's own without the whole album. I'm also not entirely sure what I was expecting from a track titled cowboy like me, but it definitely wasn't the mellow, almost faded into the background piece I heard.
dorothea picked up the pace a little bit, written from the perspective of childhood friends who have since grown apart. The message is sweet, the narrator wishing Dorothea well and promising her a place at her side and it really conveys the longing that comes from losing friends. The sound is also more distinct and the words more catchy, making this song more memorable than some of the rest. This kind of reminds me of betty from folklore, with the parallels of writing to a female character the narrator was once close to. ivy is also peppier sounding, and seems to have some country roots, with the lack of piano and twangier feeling. I love the ethereal and almost fairy-like quality of it, and the magical realism aspects, such as holding pain in the palm of someone's hand. It's a lot more metaphorical than other pieces, which I don't mind and would like to see Swift explore more.
I was also excited for many of the collaborations on this album. On this album, Swift collaborated on three songs with HAIM, The National, and Bon Iver with one song with each. Each showcased the other artists' voices well, with the delicacy of HAIM and the resonance of The National. Without The National, I feel as though coney island would have faded into mediocrity but the lead singer's voice is low and soothing, seeming to reach straight through my ears to my heart. I loved the imagery of the sunsets and cold weather, the feeling of missing someone and past regrets. The song was incredibly nostalgic with a tinge of sadness, making this one of the better parts of this album.
Continuing the theme of tying into folklore is the song marjorie, a tribute to Swift's late grandmother. The song is filled with sweet lessons and memories, as well as a reminder that her grandma lives on in her memory. It seems to connect with epiphany, which Swift had written for folklore and was about her grandfather for a small part of it. The way she even credited the background vocals for marjorie to her grandmother is a touching gesture, and this song is definitely one of the better tracks on this album.
The first emotion I felt when listening to closure was surprised. The beginning is staticky and unconventional, segueing into a combination of that noise and piano. On my initial listen, I didn't particularly enjoy the strangeness of the track and the odd rhythm but did acknowledge the variety it added to an album filled with otherwise similar sounding songs. However, this song grew on me and I eventually ended up liking it, the catchy lyrics and rhythm staying in my head long after I finished listening.
Finally, I was able to listen to evermore. I was looking forward to this song probably the most, especially considering the magic Swift created in her previous collaboration with Bon Iver, exile. Similar to closure, the rhythm is a bit disjointed but this seemed to flow better, probably because of the simple piano melody in the back. The vibes I got from this were similar to mirrorball on her previous album, but I didn't particularly mind. Swift shows off her low notes particularly well in this song, but when Bon Iver came into sing, I was once again shocked. Instead of resonant low notes, I got an impressive falsetto, different but no less stunning. The duet and play between Swift and Bon Iver's voices added layers to this final piece, making it a stunning conclusion. The differing tempos kept the song interesting and I know this will be one I keep coming back to.
evermore was an album with plenty of bright spots but also a lot of similar sounding music. While starting strong, it slumped a bit in the middle, with manufactured sounding tracks that blended into each other but the album redeemed itself with the inspiration and ingenuity so unique to Swift. I got to listen to all sorts of stories thanks to her and the connections to folklore made the music all the more intriguing. Overall, I would recommend this album to a friend and  I look forward to listening to it much more.