Snorri Hallgrímsson's 'Chasing the Present' Soundtrack Reminds us to Feel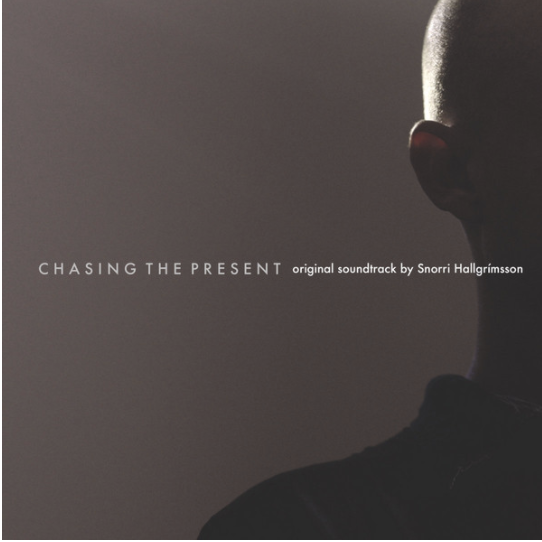 Shortly after the debut of its accompanying film in 2019, Snorri Hallgrímsson released one of his most popular albums yet: the soundtrack to Mark Waters' Chasing the Present. Hallgrímsson's work became a catalyst for the movie's success in expressing emotional mindfulness by amplifying the feelings the main character, James Sebastiano Jr., faced while seeking relief from his anxiety.
The classical album features a stimulating blend of piano, strings, and the occasional synthesizer. Although there are no lyrics, Hallgrímsson's carefully-crafted melodies have a story of their own. With an emphasis on dynamic contrast, Hallgrímsson creates vivid imagery of a universal human experience, the pursuit of happiness. 
The opener, Fear, paints the portrait of Sebastiano's numbing panic attacks; quiet, almost hopeful chords are broken up by swelling growls that seem to represent bouts of anxiety or obstacles in the way of his satisfaction. Perhaps the most revolutionary element is how real the fear is to the listener. Hallgrímsson both expresses and rouses this feeling, giving the listener an awareness of what fears they might be facing within themselves. This internal confrontation fulfills Director Waters' goal of envisioning a more emotionally conscious society. 
The song that follows is titled Chasing the Present, where Sebastiano confides in therapy to let go of his troubled past. In Lacuna, Sebastiano acknowledges that something is lacking in his life, but he doesn't understand what. The frustration he feels as a consequence is expressed in Suffering. The listener begins to recognize a familiar pattern: the Kübler-Ross grief cycle, a theory which lists common emotional stages throughout mourning. The song titles alone portray enough to understand the film's theme, which seeks to address a global mental health epidemic as people strive to reach a seemingly unattainable nirvana. 
As Sebastiano begins to focus on the present, Suffering fades into the peaceful Flow, which is the first song in the album to introduce strings as a main voice. Similarly, this is the climax where Sebastiano's internal conflict begins to resolve, and the plot starts to shift. Metaphors such as these, which Hallgrímsson powerfully and immaculately executes, serve to promote both emotional and musical awareness simultaneously.
The album peacefully concludes with Acceptance, marked by Sebastiano's realization that happiness is not derived from material sources, but rather, from within. There's something to be said about how deeply Hallgrímsson's compositions affect the listener's mind in relation to the message he sends. With music so intimately and internally directed, Hallgrímsson seems to map out this journey of self-understanding in an almost tangible sense. Each piece is incredibly expressive, and contributes to an awakening experience that just might change the world.