The Rom-Com Roster: Classics and New Films for Any Romance Lover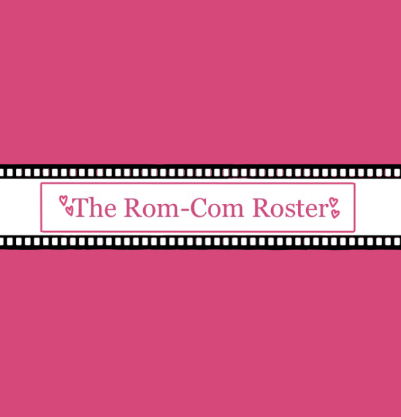 With 2021 flying by faster than 2020, Valentine's Day has come quicker than ever before, leaving many in need of a quick and easy plan. So what's better than a rom-com? Numerous heartstring-tugging comedies have entertained audiences for years, giving us a multitude of choices to pick from. From newer releases to unforgettable classics, here are ten movies that will make your Valentine's Day enjoyable. 
1. Clueless (1995)
How could anyone forget this peak '90s teen cult-classic? Clueless checks every box when it comes to the perfect rom-com. The movie follows high school sophomore, Cher, as she navigates through typical teenage life. Witty one-liners, high school parties, and a slow-burn romance along with a makeover scene that's in nearly every rom-com, these unforgettable elements surely make the movie memorable. Laugh-worthy and lovable moments will have you quoting them for days, making even the reruns as good as the first watch. 
2. To All the Boys: Always and Forever (2021)
On Feb. 12, the third and final installment in Netflix's most popular romance trilogy will be released, wrapping up Lara Jean Covey's story. To All the Boys: Always and Forever takes place in Lara Jean's senior year as she begins her college plans, causing problems between her and her long-term boyfriend, Peter. This series is full of love, laughs and feel-good family moments. Many have waited eagerly for this movie, so why not check out the hype?
3. The Princess Diaries (2001)
There's no coming of age movie like this one. Disney teen movie, The Princess Diaries, chronicles average high schooler Mia as she discovers that she's actually a princess in a foreign country. She begins her path towards becoming a princess all while dealing with school, friends, boyfriends, and the relentless press. If you're looking for a fun care-free movie, The Princess Diaries is the perfect pick. 
4. The Thing About Harry (2020)
A coming-out story along with an enemies to lovers plotline wrapped all into one is the best description for The Thing About Harry. Sam is a gay man who's forced to spend time with his old highschool enemy, Harry. Then things take a turn when Sam finds that Harry has come out, creating the possibility for romance. The focus on the two's growing relationship gives viewers heart-warming moments that hook you to the story till the very end, making every second enjoyable. 
5. 13 Going on 30 (2004)
From time travel to soulmates to a Thriller flash mob, 13 Going on 30 is the feel-good blend of The Devil Wears Prada and Big. After a humiliating birthday party, teenager Jenna wishes to hide away till she's 30, unknowing that it will come true. This sets her down a hilarious path of growing up fast while still holding onto the joy of childhood. Every moment delights viewers with love and humor, making the watch worth it. 
6. Happiest Season ( 2020)
Although it's past the winter season, this LGBTQIA+ holiday rom-com presents a realistically relatable tale of the struggle of coming out. As Abby plans on proposing to her girlfriend at a holiday party, she discovers that her girlfriend hasn't come out to her parents. This movie tackles the hardships of accepting your sexuality all while showing a beautiful relationship that perseveres through ups and downs. It definitely is a more serious movie but still provides viewers with a warm-hearted story. 
7. 10 Things I Hate About You ( 1999)
Want two romances in one? 10 Things I Hate About You is the perfect pick. Two polar opposite sisters, one pretty and popular and the other ill-tempered, determined to push away any boy interested in her. But a rule put in place by their parents causes the two to team up, launching a series of funny, lovable moments between the two sisters and their suitors. Don't miss out on the romance in this movie.
8. Always Be My Maybe (2019)
There's nothing quite like a good tale of soulmates. Always Be My Maybe tells the story of reunited childhood sweethearts, now living in two different worlds. It's full of perfect comedic timing, a tear-jerking romance, and strong family roots that bring everyone together. Although it's slightly predictable, their story still warms hearts all the way through. 
Regardless of if you have no plans or your entire day planned out, any of these movies will fit right with the Valentine's Day spirit. Pop some popcorn, break open that box of chocolates and snuggle up as you turn up the volume, because you won't wanna miss a second of these flicks.