Taquero Mucho: A Deliciously Pink Experience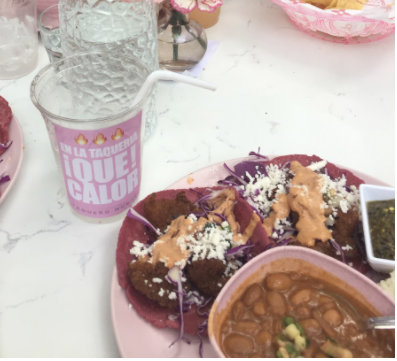 At first, it looked like a typical downtown Austin restaurant, just a medium-sized building that blended in with the rest of its surroundings. However, as we made our way to the host's podium, everything from there became beyond intriguing. As soon as we were escorted to our table, we were surprised to find ourselves immersed in an eccentric pink ambiance that never once failed to entertain. 
Taquero Mucho is a quirky pink-themed Mexican restaurant off of West 6th Street. The name is a play on the words  "taco" and "te quiero", which in Spanish, means "I love you". It boasts pink chairs, walls, drinks, and even pink tortillas, attracting many tourists and local Austinites. 
Although the exterior of the restaurant was simple, as soon as we arrived at the entrance, I could see all kinds of whimsical attractions. On the patio, there were women lined up to take pictures in a pink rose-filled telephone booth. In addition, there were fun and girly quotes made out of LED lights scattered throughout the area, with one of them being on a wall covered with plants. 
As we awaited our server, we never once got impatient due to the creative and fun environment. Everywhere I looked, there was something fun that you wouldn't see in just any other restaurant. Whether it was the pink Louis Vuitton napkin that held the chips, cups with funny quotes and pictures, or the cute carnations that adorned the middle of our table, there was much to keep us occupied. In addition to the decorations, there was just an overall fun and energetic vibe in the area, and everybody there seemed to match it. Due to COVID-19 precautions, I sadly could not check out any of the interior decorations, but from the pictures I had seen online, it looked just as exciting.  
To start, we ordered a simple dish of chips and queso. They had many other options that looked delicious, with one of them being elotes, a Mexican street corn that I have always wanted to try. Because we had younger kids with us, we had to pick something that everyone would enjoy. Along with the appetizer, the kids ordered a pink lemonade while the adults ordered some very eccentric cocktails. The chips and queso did not disappoint. Although I have never tasted a bad serving of queso, this one was exceptional. It was simple, and didn't have many toppings, with just some pico de gallo and guacamole. The cheese itself had, in my mind, the perfect texture and flavor. It had a sharpness and spice to it and wasn't too liquidy or gooey. It didn't necessarily blow my mind, but I did enjoy it very much. 
For my main course, I ordered the crispy shrimp tacos. The tacos were topped with cabbage, pico de gallo, queso fresco, and chipotle mayo with some roasted jalapeno-lime salsa. Along with the tacos, there were also beans and rice served on the side. My opinion of the taco dish consists of one word: amazing. The combination of flavors fused together perfectly. I am normally on the more sensitive side when it comes to spicy foods, however, this spiciness was so delicious that I couldn't stop eating, despite my mouth feeling as if it was on fire. The mix of different textures gave the tacos their own uniqueness. Due to being born in a taco-loving family, I have had many different kinds of tacos, but these tacos still proceeded to amaze me. The beans were satisfyingly savory, with perfectly cooked chunks of pork mixed in. The rice was done just how I like it: moist white rice with hints of lime, offering a simple subtleness to simmer down the aftertaste of the spicy tacos. Along with the impressive flavor, the presentation of the tacos somehow managed to match the vibe of the restaurant at the same time. The tacos had pink tortillas, which made them extra fun and unique. The general setup of the food was aesthetically pleasing to the eye. 
Taquero Mucho is overall a very fun place to visit. You will find yourself entertained with the pink-themed decorations but at the same time, wowed by delicious and authentic Mexican food. It does have a very long wait, but in the end, it is definitely worth it. If you decide to go, you may want to consider making a reservation beforehand. I recommend this restaurant to anyone looking for something different and exciting. 
Overall rating: 5/5 stars
Taquero Mucho
508 West Ave, Austin, TX 78701
Monday – Tuesday 11:00 a.m. – 10 p.m
Wednesday 11:00 a.m – 11:00 p.m
Thursday – Friday 11:00 a.m – 12:00 a.m.
Saturday – Sunday 10:00 a.m – 12:00 a.m. 
Leave a Comment
About the Contributors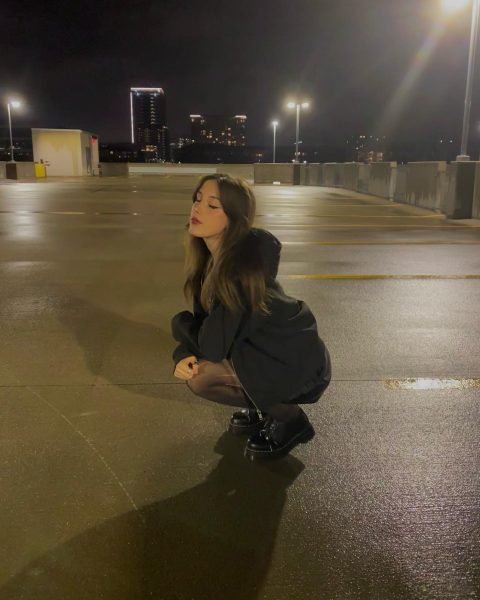 Mallory Milner , Reporter
Class of 2024

Hi! I am a senior and this is my third year as a reporter for Westwood Horizon. Outside of press I enjoy hanging out with my friends,...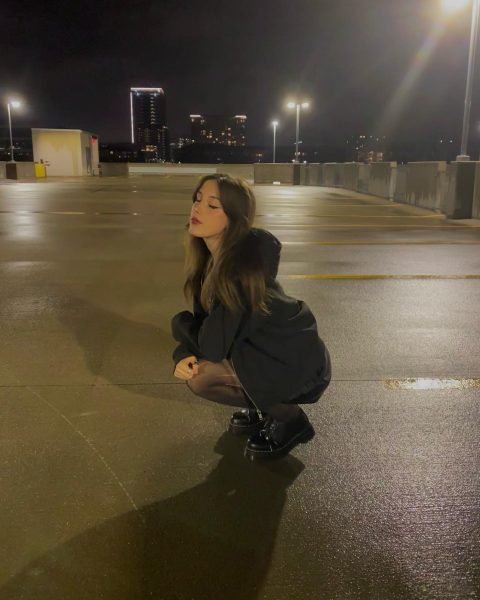 Mallory Milner, Reporter
Class of 2024

Hi! I am a senior and this is my third year as a reporter for Westwood Horizon. Outside of press I enjoy hanging out with my friends,...