New Biology and Chemistry Teacher Melissa Rangel Joins Westwood Faculty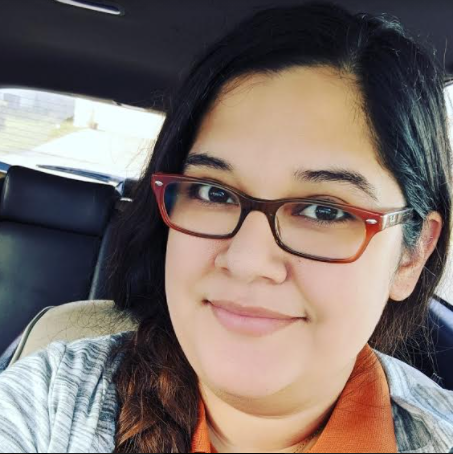 Originally aiming to become a school counselor, Ms. Melissa Rangel fell in love with teaching science and has stuck with it ever since. As one of this year's new Biology and Advanced Chemistry teachers, she is looking forward to her time here.
After graduating high school in a small town south of San Antonio, Ms. Rangel went to the University of Texas in El Paso before becoming a long term substitute at her old high school. 
"My first teaching job was in Rock Springs, which is a really small 1A school [a school with less than 105 students enrolled], [with a] graduating class of 20 or less," Ms. Rangel said. "I was there for two years and then I spent the last seven years in Hutto before coming to Westwood."
Mrs. Rangel has a degree in psychology and began teaching to gain the three years of experience required to be a school counselor. 
"I just fell in love with teaching, it's my passion," Ms. Rangel said. "It's so much fun to interact with students all day. I don't think I would get that same interaction in a counselor's office. I haven't ruled it out, but I'm just enjoying teaching so much, so I stayed in the classroom."
Like most teachers, student interaction is Ms. Rangel's favorite part about her job. She has taught biology many times before and yet still loves teaching it to all of her new students. 
"The conversations are always different, kids come up with really interesting questions and it's never the same, I don't get bored," Ms. Rangel said. 
Having previous experiences in much smaller high schools, the environment at Westwood is very different for Ms. Rangel. She enjoys how much passion the students have and how encouraging the environment is.
"I love Westwood so far, it's much more positive and that's for all the different teachers and students that I've had so far. It's been a very positive experience," Ms. Rangel said.
Ms. Rangel is a strong believer in studying hard but also enjoying the high school experience. She hopes to bring that philosophy to all of her students.
"Study, take that seriously, but also, high school goes by so fast. I feel like I was just in high school and that was more than 10 years ago," Ms. Rangel said. "Have fun, take the classes you're going to find the most interest in, and enjoy it."