Omicron Variant Spreads Through US in January
January 31, 2022
School Closures Restart Across US Due to Omicron Variant
With Omicron spreading rapidly, some US school districts are transitioning to virtual learning once again. As of January 2, around 3,229 schools throughout the country announced they would not start the semester with in-person learning. 
"I feel very unsafe in our school environment, especially with Westwood getting a case almost daily," Rashi Sharma '25 said. "If the cases are high, then it is absolutely the right move to close temporarily."
Schools all over the country have more and more students and staff absent due to the highly contagious spread of Omicron, causing some schools and districts to return to a virtual school setting. 
"They are doing what they think is necessary to protect the safety of others and their health," Renitha Ramesh '24 said. "I feel like we should shut down to protect the health of other people, especially people who are high risk." 
Students who are quarantined are missing instructional time in classes which can make it difficult to keep up with schoolwork. With teachers quarantined with the virus, and an ongoing struggle to find substitutes, in-person classes are also disrupted by the lack of teachers.  
"Being quarantined and keeping up with school has been difficult," Isabelle Hunt '23 said. "The only communication with a student and teacher is [by] email so if I have any questions or really need help with a math problem, I have to wait." 
Many schools that remain open are taking certain precautions such as mask mandates and contact tracing. However with new cases reported, some schools still opt to return to virtual learning for the time being. 
"The responsible thing to do would be to go back to virtual learning," Ashley Jordan '24 said. "I don't feel like high schoolers are the best about social distancing and wearing their masks." 
However, according to the CDC, attending virtual school poses potential risks to students' mental health and academic success. 
"I wasn't very focused at all but I got through [virtual learning]," Jordan said. "It would be easier [now] because we're actually in the school year and we have the momentum going." 
Students in Round Rock ISD are fighting for COVID-19 safety with a recent petition and walkout demanding to switch to virtual learning and create safer in-person learning environments. 
About the Contributor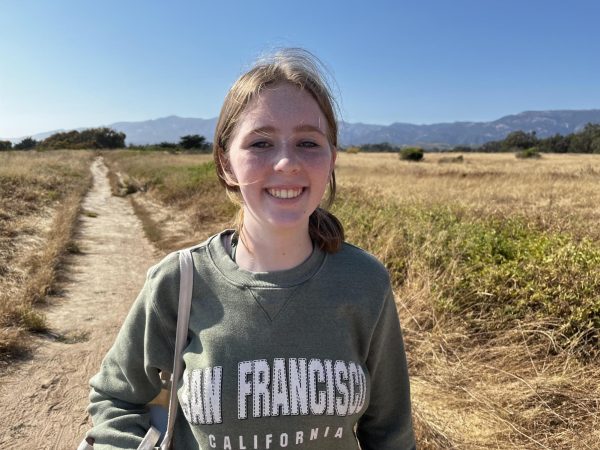 Hannah McDonough, Horizon Assistant Editor
Class of 2024

I am so excited to continue working on the Horizon this year! Aside from writing and reporting, some of my favorite things to do include...
Leave a Comment
Austin Switches to Stage 5 Due to Omicron Variant
On Thursday, Jan. 6, Austin Public Health (APH) increased Austin's COVID-19 risk-based guidelines, moving the area to Stage 5. The increased caution is due to an influx of Covid-19 cases following holiday travel, and the quickly spreading Omicron variant.
The first case of the Omicron Covid-19 variant in Texas was first reported on Dec. 6, 2021, and first reported in the United States on Dec. 1. 99.1% of Covid-19 cases in the U.S have also been attributed to Omicron since Jan. 10, and the variant contributed to record numbers of Covid-19 hospitalizations, with 129,515 cases recorded in the U.S. on Jan. 10 alone. 
"The fact that there is a new variant at all, and [that] it's spreading so quickly is so terrifying," Sofia Siegel '23 said. 
APH's guidelines range from Stage 1 to Stage 5. Stage 1 is reserved for when community transmission is minimal, while Stage 5 is used when community transmission is at its worst. Prior to the increased spread of Covid-19, Austin was a Stage 4 community. Factors determining the guidelines are the seven-day average of Covid-19 hospitalizations, test positivity rate, and community transmission rate.
"It's scary because a lot of the people I know who are getting [Covid-19] are really safe about it and I never see them taking their masks off," Aimee Wang '24 said.
This isn't the first time Austin has been placed in Stage 5; this switch took place just 99 days after the city last left stage 5 guidelines on Sept. 28. In October, the community was at Stage 3, before returning to Stage 4 on Dec. 29. 
Stage 5 guidelines recommend that unvaccinated individuals avoid gatherings with others, shopping, dining in restaurants, and only leave their homes when necessary. Additionally, vaccinated individuals are advised to continue wearing masks when leaving their homes, and to avoid travel and indoor seating options at restaurants when possible.
"Since Omicron is rising, I feel like we have to take a step to be more cautious," Ananya Swaminathan '25 said. 
In addition, the CDC has altered its guidelines for patients infected with Covid-19. Patients are now advised to quarantine for five days, less than half the time of the formerly recommended two weeks. More information regarding the new guidelines can be found on the APH website. 
About the Contributor
Shreya Selvaraju, Horizon Editor-In-Chief
Class of 2024

Beyond an ardent adoration of the written word, I enjoy being a part of Student Press due to how my role invariably enables me to remain...
Leave a Comment