Ranking System Discussed After End of Semester Rank Week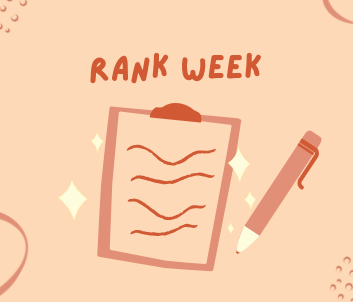 Rank Week began on Monday, Jan. 24. Sophomores, juniors, and seniors were able to walk to the front office and find their placement within their class. 
Students within the top 10 percent of their class are the only group of students who have to worry about class rank when applying to college. However, during Rank Week, students out of the top 10 percent are also able to see their placement.  The ranking system has been tailored to reduce stress as much as possible, but students have mixed opinions about the process and the competition it generates. 
"I don't worry about where I stand compared to my peers. I'd rather try to do my best and forget about everyone else," Chris Gonzalez '22 said when asked about the stress related to rank week. "I'm not checking because I feel generally content."
Some students, however, put more emphasis on their rank.
"I think ranks are a great indicator of my progress and performance and I think it's a good thing to check," another Drew Castaneda '22 said. "I wish that we were able to check whenever we want but I understand that might be hard for the school to handle."
Rank Week ended on Friday, Jan. 28th.