Ethics Club Competes at Ethics Bowl in North Carolina
On Saturday, April 9, the Ethics Club members flew into North Carolina to compete at the National High School Ethics Bowl Competition (NHSEB). The members participated in a total of four matches, the results of which determined their rank in the competition. This year's competition was a milestone, as it was the first time the team participated at the national competition in person. 
"The experience at the competition was really nice, [University of North Carolina (UNC)] basically did everything for us, like they organized lunch, dinner, breakfast," Nikhil Devaraj '23 said. "We stayed about 30 minutes away from UNC, and we stayed there until the end of the day since we were competing the whole day."
During the NDSEB competition, two competing teams are given one ethics case to work on and tasked with discussing the issue and finding a way to handle the situation. Students are scored on how they manage and discuss three different questions, each worth one point. 
For their first match of the competition, Westwood competed against the members of Julia Reynolds Masterman Laboratory and Demonstration School's team. After all the rounds of the match ended, Westwood lost 0-3.
"I think [the loss] was because we didn't really understand how to set up [what] we wanted to do [with] our arguments," Devaraj said. "Even though we talked about really complex issues and we used a lot of philosophical theories, the judges aren't looking for who's more complex, they're really looking for more of a discussion-based thing."
Immediately after their defeat in their last match, Westwood won against Campbell High School in a close 2-1 match, and immediately following it with a second 2-1 match against the United World College-USA team. 
"I think we really did well in our way of adapting to figure out how we could improve, how to get more points, how to fit more criteria, and we all worked really hard for it," Tracy Li '24 said. 
Ethics Club ended the competition with a final 1-2 loss against Kent Place School, ending their 2021-2022 season as the 16th NHSEB team in the nation. 
Leave a Comment
About the Contributor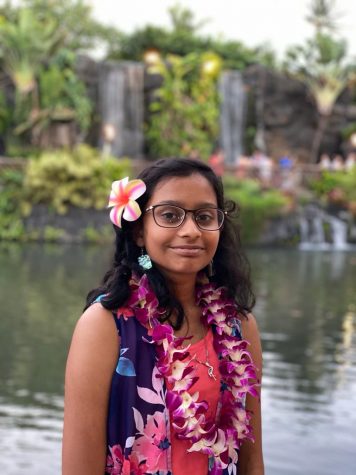 Gayu Lakshmanan, Heritage Portraits Editor
Class of 2023

I like taking and editing photos of beautiful people, places, and things. Outside of school I volunteer at STEM events and learn how to...