PTSA Hosts Faculty Lunch to Celebrate Lunar New Year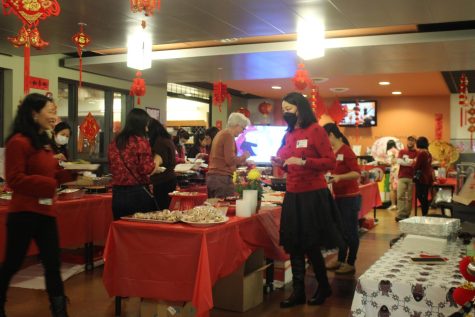 On Jan. 24, PTSA hosted a teacher lunch on the Library Patio to celebrate Lunar New Year. Teachers walked through buffet style lines, choosing from traditional Chinese foods such as dumplings, noodles and spring rolls.
"In the North [of China], we eat dumplings and in the South we eat fish, because they symbolize prosperity for the new year," PTSA Parent Volunteer Irene Xie said.
Chinese New Year is a 15 day long celebration of new beginnings after the new year. The celebration is connected to the lunar calendar, and is a day to honor the deities and cleanse.
Leave a Comment