Professor Romi Burks Delivers Presentation on Chocolate Production
On Friday, Feb. 17, Southwestern University Biology Professor Romi Burks spoke about chocolate production. The discussion focused on more than the making of chocolate, touching on conversations about the ethics of the process, its history, and its meaning in our daily lives.
"We learned a lot about the chemistry behind chocolate and the hormones that are released [when you eat chocolate]," Selin Anilturk '24 said. "We also discussed the ethics behind chocolate production and it was really enlightening."
Dr. Burks shared sample chocolates of varying cocoa levels with the students, discussing the proper way to taste chocolate. The steps were broken down into six distinct steps: focus, look, listen, smell, taste, and breathe. Students followed along, learning how to best savour chocolate.
"Milk reduces the snapping sound of chocolate, and the proper way to taste chocolate is to place the chocolate on your tongue and wait 30 seconds," Kaya Kelly '24 said.
Although tasting chocolate was the focus of the presentation, the discussion regarding the ethics of making chocolate caught many students' attention. They discussed the farm labor used to gather cocoa in West Africa, how major commercial companies use certain chemicals to preserve their chocolates, as well as how chocolate is sold around the world at various prices.
"[Dr. Burks] gave us a bunch of different chocolates and [taught us] the ethics behind it all," Athena Li '23 said. "It was mind-opening for me, it made me realize how commercial chocolate companies don't really have the best ethics."
The depth of the presentation allowed students to expand their understanding of chocolate, from how to best enjoy it, to its production.
Leave a Comment
About the Writer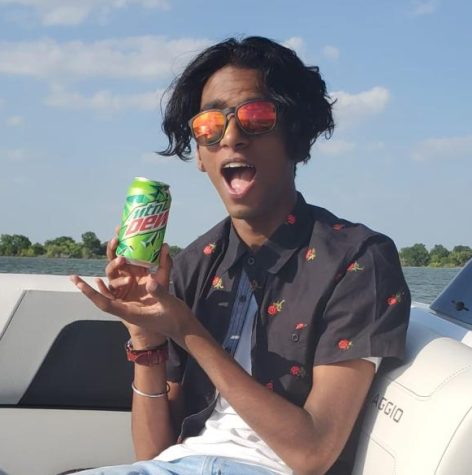 Prakrit Sinha, Reporter
Class of 2023

Hi! I'm the type of guy who sleeps with more stuffed animals on his bed than he ought to. Who likes waking up every morning to blue...