Java City to Reopen After Two Years
After two years of inactivity, student cafe Java City is set to reopen.
Prior to the pandemic, Java City was a popular spot for students where students could purchase snacks and drinks. However, as a result of staffing shortages, Java City stayed closed post-pandemic.
"As a freshman, I really enjoyed having Java City because I felt really cool," Jordan Montgomery '23 said. "I think that it's a good experience for underclassmen to have a place to hang out with their friends instead of just the cafeteria."
In an effort to continue facilitating this experience, Aramark, RRISD's food service provider, is trying a new way of staffing Java City by employing students. On Monday, Feb. 20, Principal Erin Campbell published an application for interested students in the Warrior Update. Students who work at Java City will work on weekday mornings from 7 a.m. to 9 a.m. for $14 an hour.
"I'm really excited that Aramark is trying this new way of staffing," Principal Campbell said."To me [it's] a really great way for the students that get hired there to earn a little extra money. It's not going to be huge because it's only a few hours a week, but it's a really convenient way for students to generate income without having a huge extra commitment outside of school."
RRISD food services supervisor Kirk Daniels, believes the decision to staff Java City with students will help them develop useful skills, as well as providing the student body with more options for breakfast and another place to socialize.
"Being able to multitask in a fast paced environment will build students' confidence," Daniels said. "Working towards a common goal can provide students with a sense of responsibility, ownership & teamwork."
Daniels believes the addition of Java City will help foster a positive environment for students. 
"Java City's existence in schools provides a positive environment for students to interact, learn and socialize with other students," Daniels said. "When young adults come together and offer different opinions and suggestions to each other, great ideas can come of that."

Students who are interested in working at Java City can visit the Aramark website to apply.
Leave a Comment
About the Writer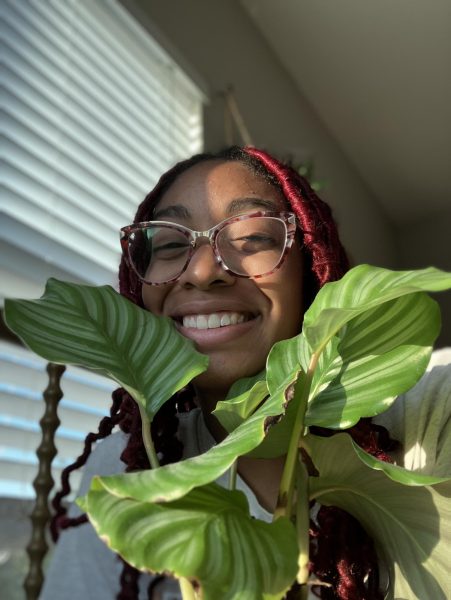 Alessandra Ashford, Opinions Editor
Class of 2025

When I'm not writing or editing you can find me reading, drawing, painting, listening to music, and ranting. I always love to tell stories...