NAHS Celebrates Art Teachers with Card Creation Event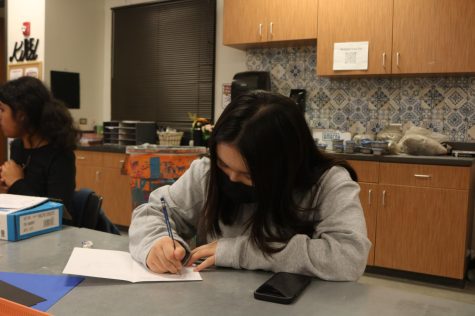 On Tuesday, Feb. 28, National Art Honor Society (NAHS) hosted an art teacher appreciation event where students made cards to show thanks to their favorite art teachers.
"I feel like the art department often goes unnoticed in our school since we don't have a lot of events." NAHS President Arunima Das '23 said.
Students made and decorated cards for their art teachers with messages of gratitude written inside.
"Card making is really fun," Tina Nguyen '25 said. "I just wanted to show our teachers that they are appreciated."
The event aimed to make sure art teachers are recognized, celebrating them for all they do to help foster the community that unites NAHS
"Arts are a very important part of all of our lives as NAHS and I feel like art teachers really helped foster that and help inspire creativity," Das said.