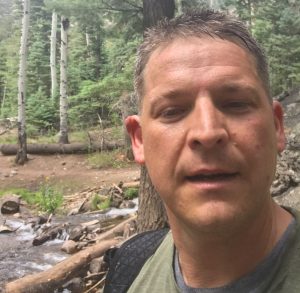 From growing up in a microcosm of poverty to discovering and pursuing his passion for learning, Mr. Dominic Henderson uses his classroom not only to teach but also to help students view life from diverse perspectives. Transitioning from teaching debate at McNeil High School for the last 15 years, Mr. Henderson is welcomed to Westwood as the new teacher for debate.
Despite growing up in an environment where learning wasn't encouraged, Mr. Henderson's teachers inspired a love of learning that helped him see beyond the scope of the environment he lived in.
"My family is not from the best of situations economically and educationally, and so teachers really, and I say this with absolute confidence in how I look at it, saved my life," Mr. Henderson said. "Teachers really helped me love to learn, and to have the ability to break through and break out of the cycle of poverty, in every way, shape, [and] form."
As a freshman in high school, Mr. Henderson wasn't yet aware of what he wanted to do outside of school until a friend introduced him to the debate team. There, he found an activity that allowed him to expand his love of learning by seeing life through the lens of other people.
"In a weird way, debate skills exist in every walk of your life. If you want to get the job, if you want to get the promotion, the raise, even if you want [to get a] date, you have to debate to varying degrees," Mr. Henderson said. "[Debate forces you] to learn things that you would have never considered before and perspectives that you would have never been exposed to, and enlightens you to how other people see the world."
During a time of staff shortages after COVID-19, Mr. Henderson taught at Westwood as an interim coach. Beyond being a debate coach, Mr. Henderson aims to integrate himself into Westwood through other student organizations.
"Whenever I worked at previous buildings, I've [sponsored National Honors Society], the Muslim Student Association, [and] I even managed the yearbook for three years," Mr. Henderson said. "[One of my goals is] figuring out where I might be helpful to the larger community, not just the debate program."
Mr Henderson recognizes the potential that the Westwood debate program has to succeed and hopes to cultivate a great future for his students and the program.
"There is immense support for the debate program, both from the parents and from the administration," Mr. Henderson said. "You don't see that everywhere."