Cat Spotted on Campus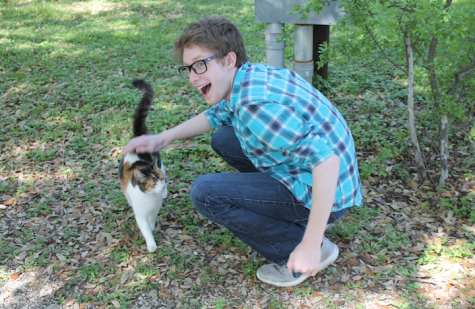 On March 31, a stray cat was spotted on the campus, hanging around in the courtyard area between the portables. Unlike most strays, this cat was friendly and calm when approached by students.
Ethan Reyna '16 referred to the visitor as Cleo. He claimed to have seen Cleo around the neighborhood before, but never on campus.
"I found her outside the Chesapeake apartments this morning," Reyna said. "So I brought her here."
With no collar or ID tags, it is hard to know if Cleo is indeed a stray cat, or if she belongs to a home and merely spends her days exploring the neighborhood and befriending students. Nevertheless, it is clear that Cleo, and other cats of the neighborhood, will always be a welcome surprise on campus.
Leave a Comment