Brooklin Smith: Westwood's Very Own Supergirl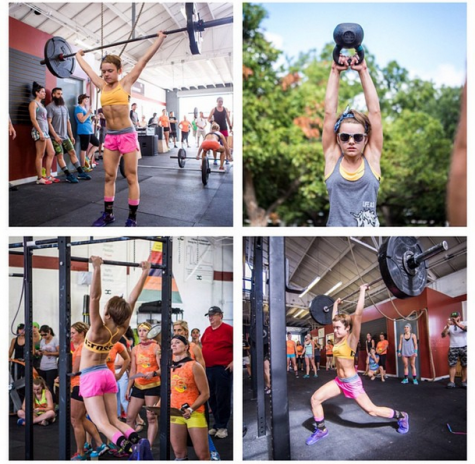 With a cheery bow in her hair, a confident stance, and her signature gallon jug of water in hand, she's not hard to spot.
Though only standing at 5-foot-1, Brooklin Smith '19 is able to deadlift 225 lbs, an amazing feat in itself. The 15-year-old was introduced to the world of CrossFit only four years ago, yet during that short amount of time, Smith has managed to make a lasting impression in the CrossFit community.
While Smith took part in many other sports when she was younger — basketball, soccer, and gymnastics — it was CrossFit that caught her attention.
"I was hooked immediately," Smith said. "Different sports kind of focus on one thing, but CrossFit focuses on everything. CrossFit combines it all, and in CrossFit you can always focus on [specific] things as well. I like the challenge of it. You're coming in every day, and there's something new on the board that you've never done."
Smith quickly advanced through the children's entry level group and teen division, going on to eventually join the MAD (Michael and David) Athlete program, a class made specifically for athletes who wish to participate in CrossFit competitively.
Now, Smith trains at least two and a half hours a day, six to seven days a week. She often takes part in competitions, ranging from the small local games to the CrossFit Games, a worldwide competition similar to the Olympics.
Last year, Smith participated in the 2015 CrossFit Games, placing eighth in the world in the 14-15-year-old girls division. Smith qualified for the games again this year, placing higher up on the leaderboard than the previous year.  
"When you're at the games, [time] goes by so quickly," Smith said. "I really think the most memorable moments are my times at the gym, and knowing that I've made it there."
Smith has her sights set on eventually winning the CrossFit games, and by the looks of it, she's on a steady path towards her goal. Her achievements include placing fifth in the 2016 Wodapalooza Miami Fitness Festival, another worldwide competition. Even with plenty of reasons to brag, Smith still remains humble and down to earth.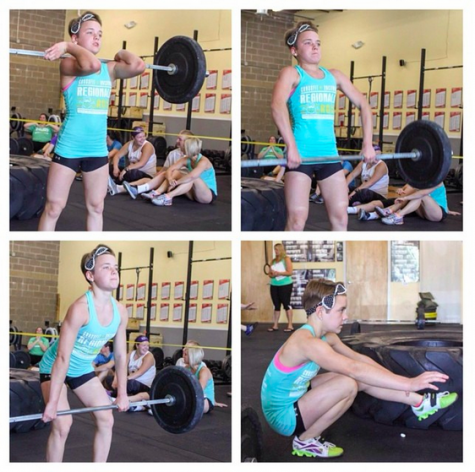 "I just want to continue improving," Smith said. "I'm pretty new to [CrossFit] even though I've been doing it for four years. I'm still learning things that I've never done before, and different techniques that I've never used."
Smith describes CrossFit as an extremely mental sport — it's all about how hard the athletes can push their mental and physical limits. When competing in a group of athletes with virtually the same weight and similar maxes, the only thing that really sets an athlete apart is his/her mental game.
Smith's pre-game traditions include going for a jog and talking to herself, with only optimistic phrases and quotes, her favorite one being 'remember your focus.' Keeping everything positive serves as a way for Smith to push through the workout and get to the finish.
Although much of her time is dedicated to CrossFit, school is still a top priority for Smith.
"I make sure that I have all my school work done before I go to the gym," Smith said. "If I have a ton of homework I'll get home early from training so I can get it done."
However, Smith faces a problem common to many Westwood students: between going to the gym to work out and attending school, not much time is left for the heavy workload of homework assigned by teachers.
"Time management used to be the biggest struggle for me," Smith said. "It was definitely difficult at first, but I did learn how to manage my time better. Now, I usually don't have that much homework at night because I do it during school in my free time, and I go to sleep around 9:30 or 10."
While Smith has made it very far on her own, she still credits much of her success to the CrossFit community — the people she constantly surrounds herself with during her time spent training at the gym.
"Those people are the ones that motivate me to do this the most," Smith said. "They support me so much, so I'll do anything for them. They're always welcoming, it's like you're part of a family."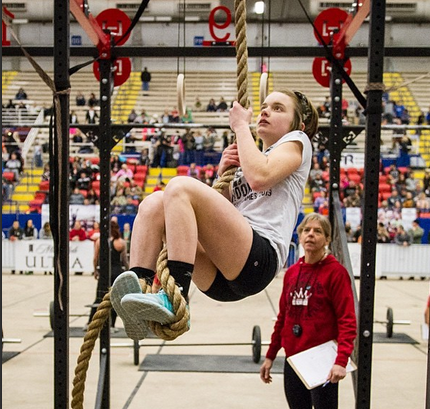 One of Smith's biggest inspirations comes in the form of another well known CrossFit athlete, Jenn Jones, a four-time CrossFit Games competitor. In June of 2015, Smith was able to meet her idol, and competed against Jones in an open style workout. Proceeds from the competition helped cover expenses for Smith's trip to the CrossFit games, and remaining funds were donated to the Flatwater Foundation. In the days after the competition, the duo spent time training together and pushing each other to become better athletes.
"Not only is she an awesome athlete, she is a great friend," Smith said. "Jenn has helped me with many things and given me lots of advice."
Smith has made it big in the media as well, with interviews from Teen Vogue and Austin American-Statesman. Additionally, she has her own website, complete with a photo gallery, updates on her training, and a log of her daily workouts.
Through CrossFit, Smith has been able to connect with many unique people in different places — whether it be at the gym or at school. CrossFit has not only helped her physically, but it's also taught Smith to be much more confident in herself.
"I have no problem walking into a room full of adults, or anybody really, and having a conversation with them," Smith said.
Smith isn't the only one in her family involved in CrossFit — her parents, as well as her two younger sisters are a part of the CrossFit community. Her dedication to CrossFit continues to shine through everyday, and with the support of her family members and CrossFit community, Smith has been able to achieve many great things, and continues to do so.
With the amount of determination she attacks every obstacle with, it's clear that Smith is on a path to great success.
"If you want to be good at something, it's not going to be an easy road there. Whatever you find is your calling, just stick with it," Smith said, reflecting on her journey through CrossFit. "I wake up every day and I look forward to going to the gym and seeing what I'm doing next."
Leave a Comment
About the Contributor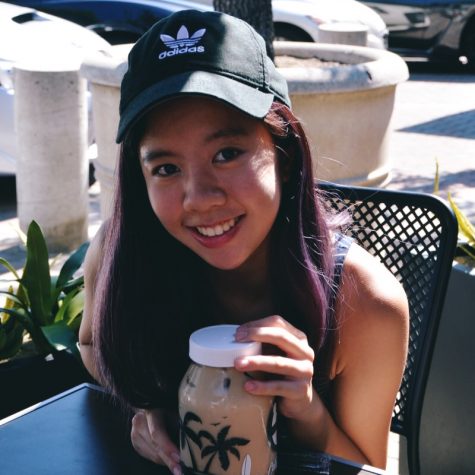 Jenny Xu, Executive Editor
When I'm not in school, I spend my time figure skating and coaching skaters of all ages. I'm absolute trash for all stuffed animals, and sometimes I'm...