Students Attend Warrior Fest to Benefit The Thirst Project
The third annual Warrior Fest was held on Saturday, April 23 by the National Honor Society (NHS). All of the proceeds generated goes towards building wells with the Thirst Project. This year, Warrior Fest was able to raise over $10,000, significantly surpassing their goal of $9,000.
Leading up to the festival, NHS organized several events to encourage students to donate to the Thirst Project, and attend Warrior Fest. A new trend that emerged on social media was the #IFoundWelly search, where students who fo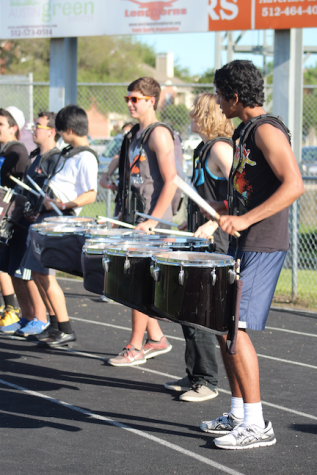 und a knitted water droplet were able to win prizes and earn credit. NHS also created an Instagram and Twitter to help spread the word, providing updates on the building of Warrior Fest, participating club booths, and artist line-ups.
"I'm hesitant to say it's the only way we can reach our generation…but a lot of social media and advertising does happen online and on social media, which is a good function to have these mass media reminders kind of thing," NHS Social Media Coordinator Jenna Han '16 said.
This year at Warrior Fest, a variety of fun booths surrounded the Warrior Bowl and energetic performers filled the stage. Bands and artists such as Brian and the Honeycoombs and Darkhorse ATX attracted large audiences with their lively performances. Dance groups ranging from Sundancers' Hype to the Breakdance Club also provided great entertainment for attendees. Participants could win prizes from the clubs and organizations that set up numerous booths to help fundraise. A baguette toss by the National French Honor society and the lollipop draw from the Knitting club were among some of the popular ones. Organizers of the Warrior Fest were able to bring a small petting zoo to the festival as well, where everyone could pet and take pictures with small goats, rabbits, ducklings and chickens.
"We worked hard, we collaborated with the community to get everything that is here today," NHS President Alicia Lenci said. "There are booths, there's Chick-Fil-A, there's goats here, there's about everything you can imagine at a festival."
Fundraising projects such as Warrior Fest are able to bring the community together to help impact a charitable cause, in this case providing fresh water to those who don't have it.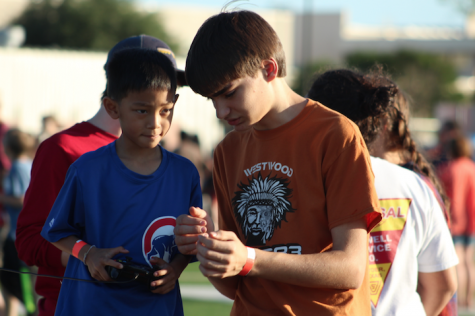 "We reached out and actually grabbed the community and Westwood as a whole, and not just National Honor Society," Lenci said. "This has become a Westwood event, and not just a NHS one."
With total donations summing up to more than $10,000, Westwood NHS is well on their way to building two wells in Africa.
It was important to many students to be able to raise awareness for the Thirst Project — the Warrior Fest was one of the many ways Westwood was able to earn money for the wells.
"It's important to raise awareness for those who are less fortunate and help to better the world as a global community and help give others the opportunities that we take for granted," Garrett Mott '16 said. "This is one of the best ever I think, this is such a great turnout, and all the booths are amazing, it's really impressive just to stand here and see it happen."
Leave a Comment