Beloved Bollywood Actress Dies at 54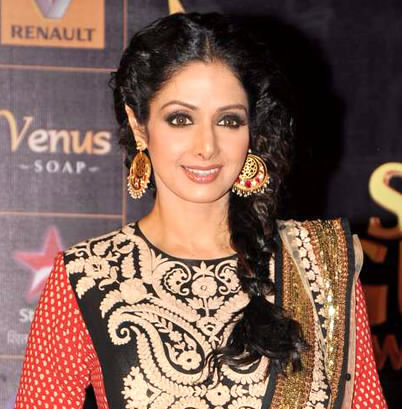 This past weekend was a sad time for the Bollywood community.  On Sunday, Feb. 25, several news sites reported that famous actress Sridevi Kapoor had died from a sudden cardiac arrest. The death shocked many, as just two days before, Kapoor had been pictured with her family at her nephew's wedding in Dubai, appearing perfectly healthy in the photo.  None of her family members or friends seemed to have noticed that something was amiss, or had seen any signs pointing to internal distress.   
However, there was one person who seemed to have felt an ominous sign, but this person wasn't even present at the wedding.  Famous Bollywood actor Amitabh Bachchan, who has been Kapoor's costar in several films, posted a cryptic message on Twitter.  In his tweet, he claimed in Hindi that he felt a sense of restlessness, a feeling of unease that kept gnawing at him.  This worried his followers, but none of them could even predict the heartbreaking news that would arrive a few hours later and give them the impression that Bachchan had somehow predicted Kapoor's death.
The initial reaction to Kapoor's death was disbelief.  Many fans described the news as ridiculous, a fabricated story that was an insult to the Bollywood community.  Their feelings were not that surprising, as fake celebrity death reports are not uncommon in the media.  Just the other day, there had been claims that a Bollywood actor had died, but these were soon renounced as false.  However, as the story developed, fans realized that Kapoor's death was not a hoax.  Condolences were soon expressed by many Indians.  "We all grew up watching her and suddenly to hear that she is no longer with us is hard to digest," esteemed cricket player Sachin Tendulkar said.  "The world has lost a very talented person who left behind a huge legacy in film," famous Bollywood actress Madhuri Dixit said.  
Soon, it became clear that there was more to Kapoor's death than a heart attack.  On Monday, Feb. 26, reports came in that the actress's cause of death was drowning in the bathtub after a loss of consciousness.  The post-mortem analysis also revealed that there were trace amounts of alcohol in her system, which might have played a role in causing the accident.
Superstitious fans have now pointed out that Kapoor's death matches eerily with the death of her husband's first wife Mona Kapoor, who died a month before the release of her son's first film. Kapoor's death occurred a month before the release of her daughter's first film.   
Kapoor is survived by her husband Boney Kapoor and two daughters Jhanvi and Khushi Kapoor.  As investigations pend, the Bollywood community continues to mourn, offering support for her grieving family.
To the rest of the world, Kapoor will always be remembered as an icon, a legend who will continue to inspire young actors and actresses who want to make a difference in the film industry.