ACL Showcases Both New and Popular Artists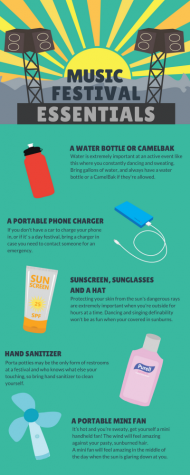 On Friday, Oct. 6 to Sunday, Oct. 8, the first weekend of the annual Austin City Limits (ACL) occurred, featuring famous artists and bands at Zilker park. The second weekend will be happening from Friday, Oct.13 to Sunday, Oct. 15.
The ACL line-up featured artists and bands with a variety of genres including indie rock, rap, and rave music. A wide range of music genres allowed for a wider variety  of festival goers as well. The full list of artists and bands can be found here.
"I liked listening to the Killers," Camryn Green '20 said , "because they were my first band I ever listened to, 10 years ago in ACL, and Martin Garrix because he was a really fun performer."
Additionally, this year there were eight different stages as opposed to  seven. The two main stages, American Express and Honda, featured headlining artists such as Chance the Rapper, Jay-Z, the Killers, and the Gorillaz.
"I thought [the change] was good since they are definitely a lot more people than last year,so it's good they spread it out because it would have been really crowded," Ella Concannon '17 said.
Furthermore, ACL added an additional entrance which allowed for a more convenient way in and out of the festival. It also had an art market which sold local Austin artist's crafts and paintings, and an area featuring prominent Austin eateries in one section of the festival, dubbed 'ACL Eats'. This area included restaurants such as Shake Shack, Tiff's Treats, Amy's Ice Cream, and many others. The full list can be found here.
"ACL overall was fun," Mckenna Stogdill '20  said. "The music was really good, and there wasn't much distortion which is good, like when you can hear overlapping music from different stages."
The second weekend of ACL will have feature the some of the same artists, but other performers  such as Glass Animals and Broods will also be putting on shows for festival goers to enjoy.
Leave a Comment
About the Contributors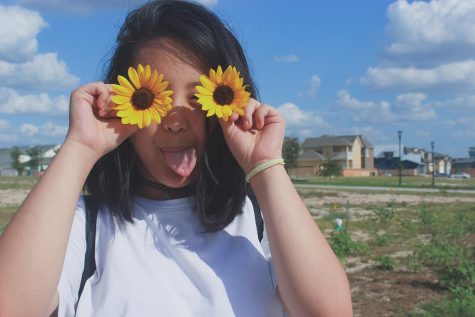 Sarah Wang, Heritage Photo Editor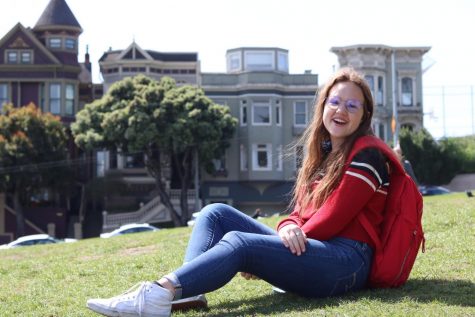 Audrey Lemen, Index Manager
Hello! I am Audrey Lemen and I am a senior this year. This is my third year on press, my second year as manger of our Snapchat (add us @whsstudentpress!),...