Becky Donald Announced as Area Superintendent of Westwood Learning Community
For the upcoming school year, Superintendent Dr. Steve Flores has announced a new Area Superintendent of Learning Community model. This model provides each high school along with its feeder schools with an administrative leader, and Westwood has the privilege of being supported by former principal Ms. Becky Donald.
Ms. Donald served as principal from 2002 to 2011, before moving on to become the Executive Director of Secondary Schools and now the Area Superintendent of the Westwood Learning Community.
"[This new position makes me] feel more connected to the community," Ms. Donald said.
Following her time at the school, she amassed a collection of Westwood clothing that couldn't be worn while serving as director of all Round Rock ISD secondary schools, as she did not want to show any partiality.
"My husband laughed at me and was like, 'What are you going to do with all that Westwood stuff?' and I said, "I'm going to keep it for awhile, you never know.' And now I can bring it out and wear it proudly," Ms. Donald said.
The new leadership model Ms. Donald serves under comes following discussion among administration in addition to community feedback. Instead of having executive directors among elementary and secondary schools as the previous leadership structure, each Round Rock ISD high school as well as all of its feeder schools will be now be supported by an Area Superintendent. The district hopes the vertical restructuring will foster more communication throughout the feeder schools and build stronger learning communities.
"As a district, we weren't as connected to our communities, and we really want to be connected to our parents and students," Ms. Donald said. "By going to this model, what we're hoping to do is to really get more engaged with our community, with students, parents, administrators, teachers."
Now that Ms. Donald is directly serving students in the schools that will eventually attend Westwood, she feels a new responsibility to ensure that all students feel prepared for their careers following high school.
"So in order for that to be, it's got to start in pre-K to all the way up," Ms. Donald said. "It's not just about STAAR data or EOCs, it's about what you're doing in the classroom, and whether students are successful, and if they're not successful, how are we intervening and acting to get that student ready."
Other responsibilities include potential issues that may require a larger outlook instead of only among a campus, such as class rank. In the past, school principals would consult these situations, however an Area Superintendent may be able to provide an important district perspective.
"There's been a conversation and a committee meeting on Rank in Class, which is very important to the Westwood community," Ms. Donald said. "We're hoping to be able to talk to students, talk to parents on some of those big-ticket items out there, when in the past we haven't had that communication always."
However, Ms. Donald hopes to be involved within the schools and serve as more than just support for any problems.
"[We want] to be engaged with the community, we want to be around, and not just when an issue arises," Ms. Donald said. "I want to be in a football game or a basketball game because I miss things like that. [I want to] be engaged in the community and really the most important thing is to be a service and resource."
Leave a Comment
About the Contributor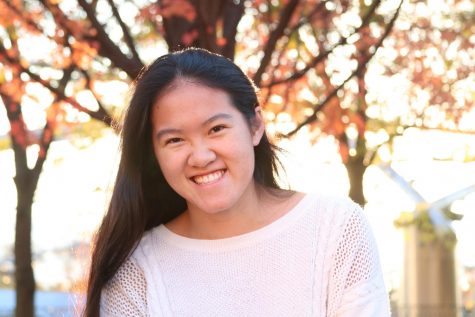 Emily Lu, Editor-in-Chief
I've always been a storyteller, and I fell in love with journalism as an outlet to express my voice and share stories. When I'm not in the newsroom, you...