Math Teacher Ms. Pamela Obarowski Transitions to Job As Instructional Coach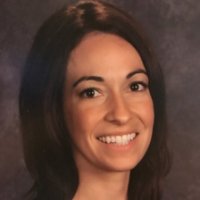 For the past 12 years, Ms. Pamela Obarowski has been a dedicated teacher to the Westwood learning community, teaching everything from double block Algebra 2 to Pre-AP Geometry. However, two weeks ago, Ms. Obarowski left Westwood to become an instructional coach for Westwood, Canyon Vista, Grisham, and the Round Rock Opportunity Center (RROC).
"I knew in order to grow professionally, I needed a change," Ms. Obarowski said. "This seems to be just the answer I was looking for."
Ms. Obarowski will not be teaching high schoolers but will be helping teachers to teach their classes better.
"I'm excited to break from inside the Westwood bubble," Ms. Obarowski said. "I'm truly looking forward to meeting all of the other teachers supporting our student population."
As excited as she is for her new job, Ms. Obarowski is also nervous about stepping away from the familiar.
"I'm just scared about the unknown," Ms. Obarowski said. "As with any new role, I've got a lot to learn. That's intimidating at times."
She also hopes to grow as a person and step out of her comfort zone.
"Sometimes growth happens in new and unknown situations," Ms. Obarowski said. "This new opportunity is all an unknown. It's an amazing opportunity."
The classes that have been working with Ms. Obarowski for the first six weeks will be getting a new teacher for the rest of the year.
"Mr. Wilmot, my replacement, is really great," Ms. Obarowski said. "My students seemed to respond very well to him. They're in great hands."
Ms. Obarowski contributed much to Westwood while she was here, and she will be sorely missed.