Local Sex Trafficking Relief Center Finishes Up Construction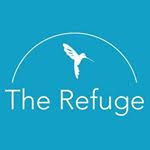 Sara Momin , Assistant Community & World News Editor
April 9, 2018
Almost six months after breaking ground in Bastrop, The Refuge, a therapeutic center for victims of child sex trafficking announced their progress, with the goal of completing the center in May.
With over 313,000 victims of sex trafficking in Texas, The Refuge hopes to alleviate the stress of other crowded facilities in Texas. Spanning over 50 acres that would house 48 girls, the center hopes to provide a calming environment to these girls as they transition out of their old lifestyle. Equipped with a creative arts center, a studio where children can learn, and a residential center, the founder of the ranch, Brooke Crowder, hopes to lovingly nurture the broken victims by giving them the peaceful lifestyle they lost.
Although the facility is not yet complete, it is already filled to the capacity with people who have  signed up to live there. Therefore, while this progress is exciting, The Refuge needs resources to help build future cabins. Donors can help furnish a cottage or a shared living and dining room to prevent adding on to the millions of dollars the facilities cost. People who just want to contribute, but don't have the money, can also make dove tiles, which would be placed around the site to show a feeling of support for the victims.