Ms. Kelly Harwick Joins Westwood's Language Department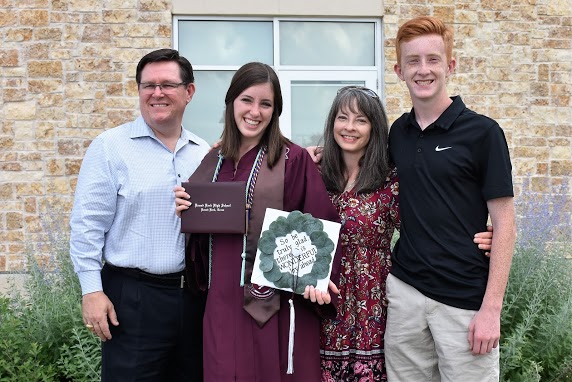 Ms. Kelly Harwick returned to teach French this year after taking a break to raise her children. She previously taught at Westwood in the late '90s for a year and a half, and substituted for RRISD during her break. This is her twelfth year teaching. Ms. Harwick spent the first 10 years of her career teaching in Arlington, Texas. She taught English and French classes at Carter Junior High and Sam Houston High School. She is excited to be back teaching at Westwood again and following her passion for teaching permanently after being a substitute for so long. 
"I wanted to be a teacher because of the middle school teachers I had," Ms. Harwick said. "Teachers have so many things going on all around them, all the time, but I like actually being in the classroom, being with students, and helping them be motivated and excited about learning. Even when I wasn't teaching at a school, I was teaching my own children how to speak French. I love teaching French too, because it's a new subject for the kids."
The past four years, she has been substituting in classes across RRISD. Before returning to teach at Westwood, she was a long term substitute for two other French teachers. 
"I think Westwood's students are a little more driven and motivated to achieve academically than others," Ms. Harwick said. "They seem to be well balanced and down to earth as well."
French I, as well as both on level and Pre-AP/Pre-IB French II classes are taught by Ms. Harwick. Teaching is something she always wanted to do, and she loves helping students learn. Ms. Harwick thinks that other than renovations, the school hasn't changed a lot since she previously taught here. 
"French is the same language, but the curriculum and how you teach it has changed." Ms. Harwick said. "Westwood's always been a highly ranked, academic school. I like the students, and the atmosphere. It's a community."
Ms. Harwick is looking forward to the new school year and joining the Westwood community.  
"I'm excited to just get acclimated to a new routine and back to teaching," Ms. Harwick said.