Girl Up Club to Host Screening of 'He Named Me Malala'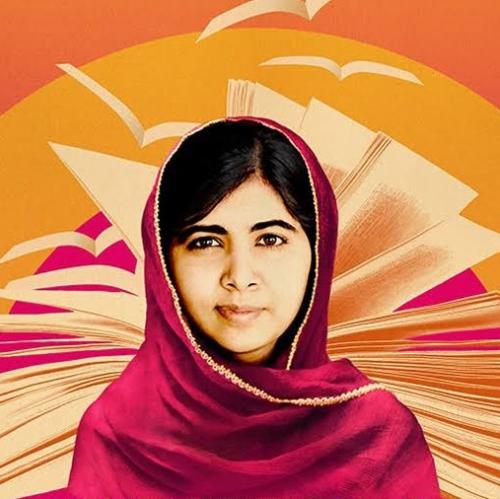 Girl Up Club is hosting a school-wide screening for the documentary He Named Me Malala on school from 4:30-6:30 p.m. in Sra. Llanos-Gremillion's room (E311) on Feb. 26. All students and staff are welcome. The documentary will be followed by a discussion regarding education for girls.
In October of 2012, Malala Yousafzai, a champion of education rights, was shot in the head by the Taliban for encouraging girls to go to school. After the attack, she was transported to England, where she now resides. Yousafzai has since gone on to win a Nobel Peace Prize, and He Named Me Malala shows her courageous journey as an advocate for education and equality.
"I'm really excited to see the documentary because Malala is so brave and inspirational," Club Secretary Kavyaa Choudhary '18 said.  "Her determination to help others is amazing, and it really inspires me."
Club President Mayurika Gupta has seen the documentary once before, and it helped inspire her to start a Girl Up club here at Westwood.
"The documentary was really touching and it inspired me to get involved in programs to help young girls. The documentary covers a really engaging and important topic, so I wanted people in this school to be able to watch it and hopefully come away with a desire to help impoverished girls and fight for equality, like I did. " Gupta '18 said.   
"I'm really glad that I joined Girl Up because we get to do cool things about issues that are really prominent and important," Rama Hassabelnabi '18 said.  "I've been giving out flyers to a bunch of people that I think might be interested. I think the best part will be the discussion we have after the movie because we'll get a chance to hear everyone's ideas on how to help girls around the world."
The documentary is PG-13, so it requires parent permission. You can pick up a permission slip in Sra. Llanos-Gremillion's room. Light snacks will also be provided at the screening.
Leave a Comment