German Students Compete in State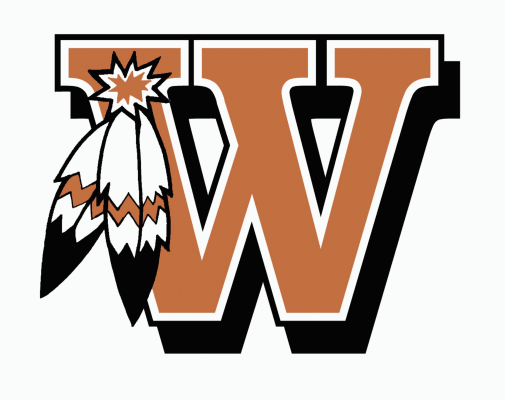 On Feb. 27-28, the German students who placed in the top 5 at the Regionals competition just a few weeks ago, traveled to Texas State University in San Marcos for the State competition.
There were numerous categories, including poetry reading, research papers, grammar, and spelling. This competition helped provide students with a chance to become more involved with the language that they are currently learning as well as diving deeper into the rich culture of Germany.
The following students placed in the competition:
German 1
Philip Snider '19  – 9th Reading Comprehension
German 2
Jackson Dunn '18 – 4th Culture
Lillian Young '18 – 1st Directed Dialogue, 7th Grammar, 5th Spelling
Seanne Buoy '19 – 3rd Listening Comprehension, 8th Sight Reading
Travis Cain '19 – 8th Listening Comprehension, 3rd Reading Comprehension
Sophie Hughes '18 – 8th Poetry Reading
Fallon McDonald '18 – 10th Prose Reading
German 3
Fiona Lin '18 – 10th Grammar, 7th Reading Comprehension
Emily Field '17 – 10th Spelling
German 4
David Xiang '17 – 1st Culture, 2nd Reading Comprehension
Austin Huang '17 – 3rd Culture
Joseph Koleng '17 – 1st Extemporaneous Speaking,
Batu Ozsaracoglu '16 – 4th Grammar, 4th Vocabulary
Matthew Frizzell '17 – 5th Grammar, 3rd Reading Comprehension
Will Abrams '17 – 8th Prose Memory, 8th Prose Reading
Advantaged Speakers
Sasha Bombardello '17 – 2nd Poetry Memory, 4th Prose Memory
Non-level Events & Group Events
Abby Grifno '18 – 8th Research Paper
Martha Beaty '18 – 4th Vocal Solo
Scavenger Hunt 4th – Lillian Young '18, Mikayla Harris '18, Travis Cain '19, Will Abrams '17
Pass Auf 3rd – Matthew Frizzell '17, Austin Huang '17, Rohan Nair '17, David Xiang '17, and Paresh Hejmadi '17
One of the competitors, Sophie Hughes '18, recalled her experience during the poetry reading competition. Her poem, called "Die Lorelei", is about a siren who draws in people on a boat and leads them to their doom.
"The poetry reading was good, and it taught me about German culture. My poem is basically a German fairytale," Hughes said. "I honestly did not expect the results I got. I got first place in the Regionals competition and 8th in the State. I felt pretty good about that, because it was fun."
Within the non-level events and group events category, students could opt for written essays, allowing them to submit something that they could completely create themselves instead of taking tests over grammar or spelling. Abby Grifno '18, who wrote a research paper, won 1st place during Regionals and 6th in State.
"The results of my research paper I submitted, which was about the history of the Texas-German dialect, really helped me improve my writing and understanding of Texas-German culture," Grifno said. "I learned a lot from my research and feel much closer to my heritage."
This competition incorporates the German heritage with personal hobbies which students enjoy. Martha Beaty '18, who is a member of choir and enjoys singing, decided to submit a vocal solo.
"I sang a song called 'Du Ring An Meinem Finger,' by Robert Schumann, and I was singing it for Solo & Ensemble for choir, so I just performed it at the competition, and it was nice," Beaty said. "The judges were really cool, and they were really nice about singing, which can be really nerve wracking, so that was really nice that they were so positive."
Regardless of what place the competitors made, they were able to immerse themselves in the German culture and participate in something that will help them gain insight into the language they are learning.