Final Season of Schitt's Creek Has Fans Freaked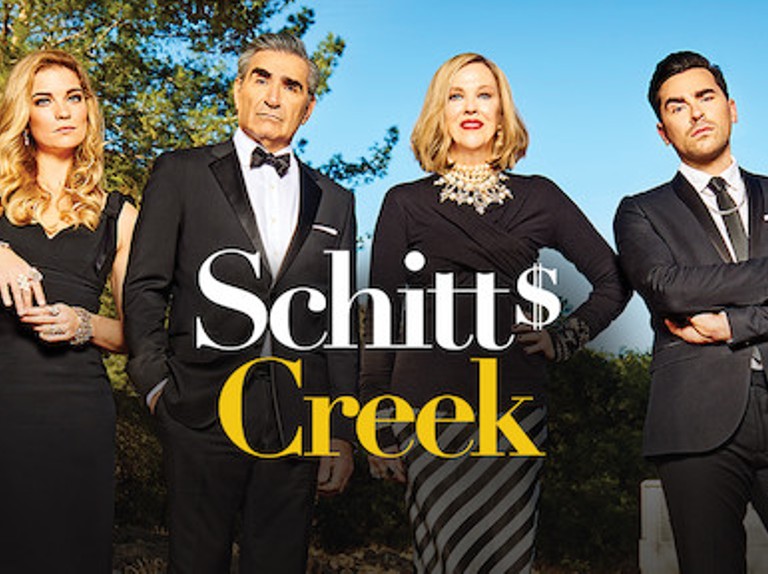 The treasured Canadian series Schitt's Creek has finally run dry, ending on a high note with a final sixth season, which aired on Saturday, Oct. 3rd on Netflix. The beloved show has been running for almost five years and has been nothing short of amazing. In the sitcom, the Roses, an unnecessarily rich family, lose all of their money and assets forcing them into a town that Johnny Rose jokingly bought for his son David, named Schitt's Creek. This junk town humbles the Rose family to the best of its abilities but, the pay gap isn't the only big difference between their two worlds. Their ideas and daily schedules are crazy opposite to each other. Full of comedy, wholesome moments, and exaggerated characters, it's a perfect feel-good show for any setting. Paired with a bittersweet ending and binge worthy humor, cherished relationships would part their separate ways, all of which making the last season of the show what it was. Laying a seemingly sound foundation for the next installment of the series, whether or not it was too rushed is a question all fans are asking, as characters who peaked in season five were let down with a sour defeat in season six. That's no problem however, as all was forgiven from the organic laughter that this show brings to your heart.
Belting out a phenomenal last note in the town's play Cabaret, Stevie Budd, played by Emily Hampshire, ended season five with a new reflection of herself and a newfound confidence. Fans were obsessed and expected nothing but the best for her in the final season but, sadly, not all dreams come true. The storyline rushed to finish in 14 quick episodes which effectively killed Budd's buzz. Relationships followed such as Ted and Alexis' relationship that had been building since season one went through every stage of grief in five episodes. The main focus of this season was placed on the marriage of David and Patrick and the attempt to tie up any loose ends, kicking many other characters' plot lines down to a lower rank on the list. Hardcore fans are now creating theories about everything that happened this season since it was so fast, feeling more like a waterfall than a creek.
Sad plotlines were forgotten by many through uproarious humor. As always, the writers of Schitt's Creek nailed the comedy of the show. While my family and I were watching this, we would burst out laughing every two seconds or give each other a look saying, 'Can I laugh even though this joke is rated R?' It was a perfect family bonding show with its constant satire. Schitt's Creek has always been a feel-good show but in this last season, they made sure to brilliantly pull out all the stops with comedy following their Emmy sweep last month.
The short episodes and the hilarious plot line made this show super fast and easy to watch. Trust me when I say my homework was put on hold for 24 hours. The light and fun vibe of the show really put me in a euphoric state, as I did not want to leave my room, even for dinner. My heart was as stuck to David and Patrick's relationship as my butt was to the couch. The LGBTQIA+ representation in this marriage was such a nice addition as well, giving this show bonus points in my books. The show all together was a perfect way to spend the day and a killer for my eyes from staring at the screen.
Fans were left with a bittersweet feeling, as many thought that although it was a premature ending, it was a beautiful one. It deserves a spot on anyone's must-watch list as it is a one of a kind feel-good show. Full of comedy and wholesome moments that give your stomach its own heartbeat and a bubble in your throat to stop you from crying, this show is irreplaceable and deserves your attention. Schitt's Creek may be going into an infinite drought but the tears from my weekly rewatch of the last episode will keep it running in my heart.