Mac Miller's 'Faces' to be Released to Streaming Services on Friday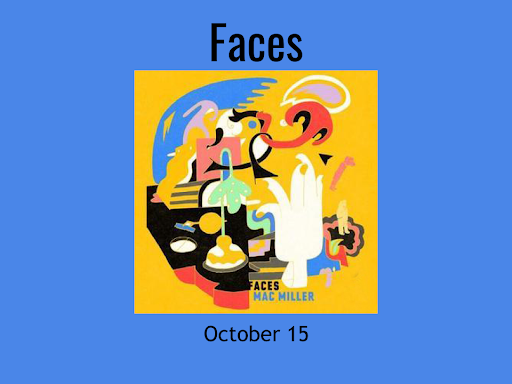 The late rapper Mac Miller's 11th mixtape, Faces, is being released to streaming platforms on Friday, Oct. 15. This will be the first release of a full length Mac Miller project since his first and only posthumous album Circles which was released in 2020. Faces was created between Miller's Watching Movies with the Sound Off and GO:OD AM albums, released in 2013 and 2015 respectively.
In the past, Faces has been available for download on SoundCloud, but has since been removed. Faces is still available on DatPiff for free download, but having it on Spotify and other popular streaming services will be a welcome addition to those who might not be as knowledgeable about Mac Miller's full discography.
Faces is one of Mac Miller's more thoughtful projects. In a similar vein to Swimming and Circles, Faces takes a close look at Miller's struggles with addiction and working through depression and anxiety. Faces should deliver a more than touching message, full of emotional rollercoasters and perspective on what having a crushing addiction is like. 2014 was allegedly the year that Miller most struggled with his drug addiction, and the artist was even quoted saying that the project's final track Grand Finale was "supposed to be the last song [he] made on Earth."
All in all, Faces should prove to be a fantastic viewpoint on Mac Miller's life, and I am more than excited to listen to this project upon its release.