Musical Theater Students Attend Heller Awards in Celebration of "Anything Goes" Production
On Thursday, April 14, Westwood Musical Theater students attended the Heller Awards for Young Artists, an awards show and ceremony intended to spotlight Austin high school's best musical theater productions. Westwood's production of Anything Goes was submitted for consideration and Westwood student Kyra Jackson '24 was nominated for Best Featured Performer for her role as Purity, a dancer for an evangelical nightclub act owned by one of the lead characters on the show, Reno Sweeney.
"Being nominated for a Heller award was an amazing opportunity and it gave me a chance to meet new people and perform in a new space," Jackson said. "I made so many memories and gained so many experiences. I'm grateful for the nomination and the chance to represent Westwood theater." 
The ceremony was held at the Long Center and included a red carpet photo-op as well as performance numbers from each musical nominated for Best Production. In addition, representatives from each school were placed in a large ensemble number showcasing their dancing and singing talents, performing two songs before intermission and at the ceremony's finale. Jackson performed in a number showcasing her fellow Best Featured Performer nominees, and Musical Theater students Emmett Portnoy '23 and Yeva Tcharikova '24 performed in the two bookending songs. 
"It was an overall amazing experience, I got to meet so many people who loved performing in theater as much as I did", Tcharikova said. "Everyone there was really helpful and supportive and I couldn't have asked for a better group of people to sing and dance with."
Although Jackson did not come home with the Heller Award for Best Featured Performer, Westwood was given a grant for stage lighting provided by Olden Lighting Company, an honor that will improve the technical departments for next year's musical. 
"It was super fun to be in the awards show and meet different 'musical-theater' minded people from all over the greater Austin area, partially because at Westwood it's hard to feel a major musical theater community outside of the people directly involved with the annual musical", Portnoy said. "Having a new perspective and seeing there are kids like me who love to perform all over our city is really cool and makes me feel like I'm a part of a bigger network."
In attendance to the awards was most of the musical's primary cast as well as musical directors George Franco and Robin King. Students dressed in their fanciest outfits for the red carpet and prepared for the many photo opportunities. 
"I had so much fun at the Hellers. It was a great way to celebrate Kyra, Anything Goes and other schools," Cara Tome '22 said. 
Tome played one of the lead characters in the musical and shared several scenes with Jackson.
"I'm glad we were able to close out the musical with such a phenomenal award ceremony," Tome said.
 Along with the actors, the show's crew also attended the ceremony. stage manager Alex Cervantes '22 and deck captain Aedan Harrod '22 both represented the sizable crew who helped put the show in motion. 
"Westwood Theater attended the Heller Awards for the first time in 3 years, and we were in awe at the award ceremony in its extensive production," Cervantes said. 
The students left the Long Center satisfied, as their immense efforts to showcase the musical were acknowledged and this chapter of their life had finally closed. This close-knit group of performers and crewmembers had put on what was for many the hardest show they had done, and at the Hellers they could see it was all worth it. 
"It was so cool to sit with other schools and see all the work they put into their productions," Harrod said. "Everyone was so positive, and despite not winning we still had a great time."
Leave a Comment
About the Writer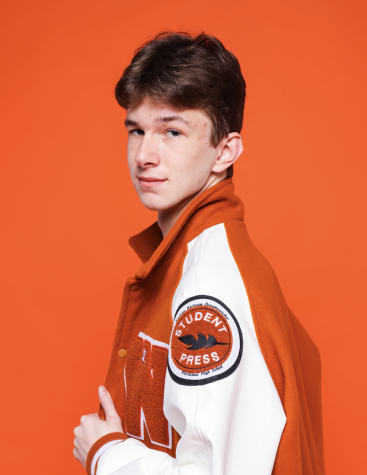 Oliver Barnfield, Video Editor
Class of 2023

I am currently Westwood Horizon's video editor, and also one of the hosts of Friendcast, our website's podcast video series. In addition...