Homecoming Hallways Master Music Madness
On Friday, Oct. 14, from 4:30 p.m. to 6:00 p.m. club members from various organizations got together to decorate for the Homecoming hallway contest. Adhering to the theme "Music Madness", participating clubs got to choose the focus of their designs and decorations.
Gender and Sexuality Club (GSA), who won first place in the contest, chose to focus their decorations on LGBTQA+ Artists Throughout The Years. Their design featured rainbow and transgender pride flag colored streamers, stars with Spotify codes to songs with LGBTQA+ themes or by LGBTQA+ artists, and posters of famous LGBTQA+ artists including Lil Nas X and Elton John. The posters were hand-drawn by GSA's president, Claire Lawrence '23.
"I wanted to highlight multiple different artists and songs from the LGBT+ community," said Lawrence. "Just choosing one felt wrong. To my knowledge, GSA hasn't participated in [homecoming] for a good couple of years. I wanted to bring [GSA Club] back into the school's eye, and the music theme was perfect, especially since music is a big part of gay culture."
Another club that decorated for the competition was National Art Honor Society (NAHS). NAHS's theme was Disney music, represented by painted scenes from Disney movies like Aladdin, The Little Mermaid, and The Lion King.
"A lot of us like to watch Disney movies and the soundtracks are always really good so we thought that would be a cool design to put out," NAHS Co-Vice President Aaliyah Khan '23 said. "My favorite part was definitely the painting because we got to see how with just simple acrylic paint we could create beautiful pieces to hang on the wall."
Organized by Student Council, the hallway decoration contest entries were judged by a panel of judges on Monday, Oct. 17 before school. Winners were then announced on Friday, Oct. 21.
"Winning was honestly such a cool experience," said Lawrence. "I was so excited that the judges [liked] my idea to make it interactive since I thought it was a great way to highlight more LGBT artists than just the four [we] had time to make portraits of. GSA is honestly one of Westwood's smaller clubs, but we really worked hard, and winning was so fun."
Other clubs that placed included Drama Club, whose Spongebob the Musical-themed decorations placed third, and National Spanish Honor Society (Sociedad Honoraria Hispánica, or SHH), whose decorations were inspired by Encanto, placed second.
Leave a Comment
About the Writer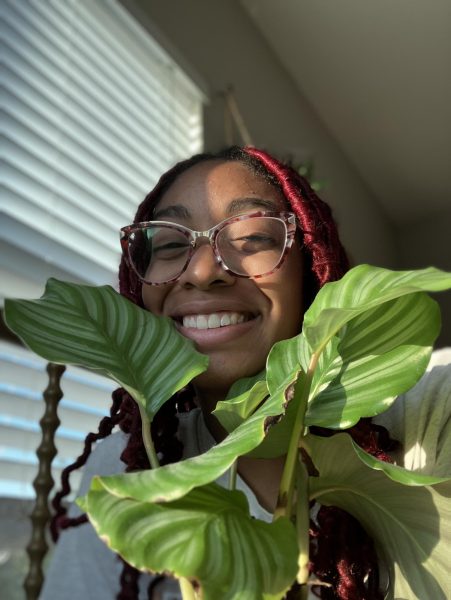 Alessandra Ashford, Opinions Editor
Class of 2025

When I'm not writing or editing you can find me reading, drawing, painting, listening to music, and ranting. I always love to tell stories...