NFHS Inducts New Members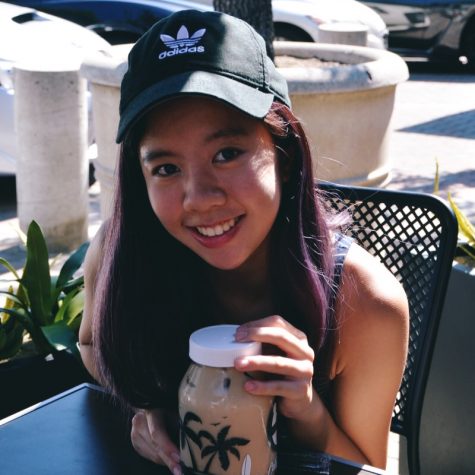 More stories from Jenny Xu
The National French Honor Society (NFHS) held an induction ceremony for its newest members on March 10 at 6 p.m. Students who passed the grade requirements were invited to attend the ceremony.
NFHS officers and NFHS Sponsor, Ms. Brigitte Rochard, started off the ceremony with an introduction speech. Afterwards, the induction of new members began.
Inductees were called up on the stage one by one, and given a lighted candle to hold. Once all inductees had received their candle and taken their places on stage, students recited the NFHS pledge, led by Vice President Charles Larrouilh '17. Stating the pledge made students official members of NFHS.
Afterwards, refreshments were served, and the newest members of NFHS mingled with each other.
"I feel like it's a great opportunity to be part of the French culture," Manasa Dendukuri '18 said. "We have worked hard, and I feel like this is our opportunity to be in something great."
Junior and senior members of NFHS also got the chance to help out in the induction ceremony.
"NFHS is a good opportunity to get a whole bunch of people together who are all interested in French and the language," Anne Chow '17 said. "We do a lot of fun activities, and everyone is always eager to chime in and help."
NFHS members take part in group activities outside of school, and have the opportunity to tutor other French students as well.
"[NFHS] offers students the opportunity to know the French culture, in a different way than in the classroom, and to be a part of French society," Ms. Rochard said.  "I think that NFHS helps to spread the French culture and language in the whole high school. They learn responsibilities, they learn about teamwork, and they realize that sometimes it's not so easy to achieve something without other students, and how to be in a team. This, I think, is something you learn for life."
Leave a Comment