Five Movies Worth Watching This Summer
More stories from Maddi Wilcox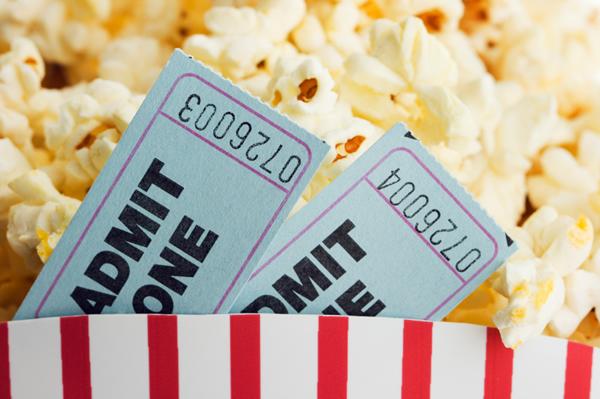 With only a few days of school left,  there are many highly anticipated films coming out during summer break. Though movies like Captain America: Civil War and X Men: Apocalypse kicked off the start of the summer movies for 2016, here are my top five movies I am looking forward to seeing during the break:
Finding Dory – (June 17)
After nearly 13 years, Pixar Animation Studios is finally releasing the sequel to the beloved children's movie, Finding Nemo. This movie is said to pick up six months after the events of the first film in the installment, and this time, it will follow Dory (Ellen Degeneres) in her journey to reunite with her family.
Suicide Squad – (Aug. 5)
If you are big on superhero movies, TV shows, and comics as much as yours truly, you are likely to be very eager to see DC's first ever Suicide Squad film. The movie is based off of DC's comic series where a secret government agency, "Task Force X", recruits a group of imprisoned misfit supervillians for a mission to save the world in exchange for a shorter prison sentence.
Independence Day: Resurgence – (July 2)
20 years after the first invasion, the alien fighting/action-adventure film is finally back with a sequel. Since the last invasion, the nations of Earth have come together to build a defense program in order to protect the planet from yet another attack. This time, the alien fleet is back; only they are larger, much more powerful, and have developed advanced technology.
Star Trek Beyond – (July 22)
In this newest Star Trek film, Captain Kirk, Spock, and the rest of the crew face new challenges and (yet another) alien threat. After a USS Enterprise mission gets them stranded on an uncharted planet, Kirk and his entourage have to find a way, with lack of communication, to return to Earth.
Ice Age: Collision Course – (July 22)
In yet another attempt to obtain an acorn, Scrat finds himself accidentally setting off a sequence of planet-threatening, kiss-your-ice goodbye events, putting Manny, Sid, Diego, and the gang on another epic journey to get themselves and their families to safety. Now the fifth movie in the series, I'm excited to see Ice Age pull off another thrilling family comedy.
Leave a Comment
About the Contributor
Maddi Wilcox, Reporter
Hi I'm Maddi, and this will be my second year on the student press staff and my third year in the journalism department. My passion is photography, but...